Sukhumi Airport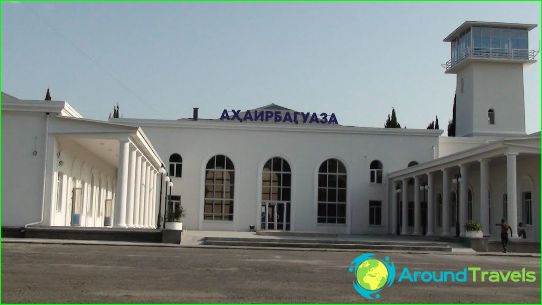 Sukhumi Babushara Airport The airport serves the capital of Abkhaziathe city of Sukhum. It is located in the village of Sukhumi Babushara Airport and bears the name of V. Ardzinba. Unfortunately, at the moment, the airport is not in use, but soon is scheduled to start its work.
On the airfield located one runway, its length is 3640 meters. The airport is able to take aircraft such as IL-86, Tu-154 and lighter.
From the airport the airline is working Abkhazian Airlines, as well as UN aircraft based here.
The problem with running airport is thatICAO organization can not recognize its international until the Georgian authorities did not give permission to do so. Currently, the airport is sometimes used for the first flight of Abkhazia and the Russian people.
History
History in the Sukhumi airport begins in 60th yearof the last century. Then the new airfield and air terminal was opened. In the 70 years the reconstruction of the runway, which had increased thickness of the coating was made. In the following decades, the airport opened a new passenger terminal and has extended the runway.
New airport runway allowed to take flightIL-86, which at that time to make regular flights on the route Moscow-Sukhumi. regular helicopter service between other cities of Abkhazia was established Additionally airport. Passenger traffic reached 6000 people per year.
The airport was closed in 1993, immediately after the conflict between Georgia and Abkhazia. several aircraft were thrown on the airfield. Also, the runway has been mined.
After clearing the airport of mines, local residents began to use vacant land for agricultural needs.
In 2008, during the war in South Ossetia, on thethe territory of the airport has been made several landings by Russian military aircraft, which was delivered on the territory of Abkhazia, military equipment and landings. In the same year, he landed on the airfield passenger plane, which was on board the Russian Foreign Minister.
Photos Sukhumi Airport