Coat of arms of Abkhazia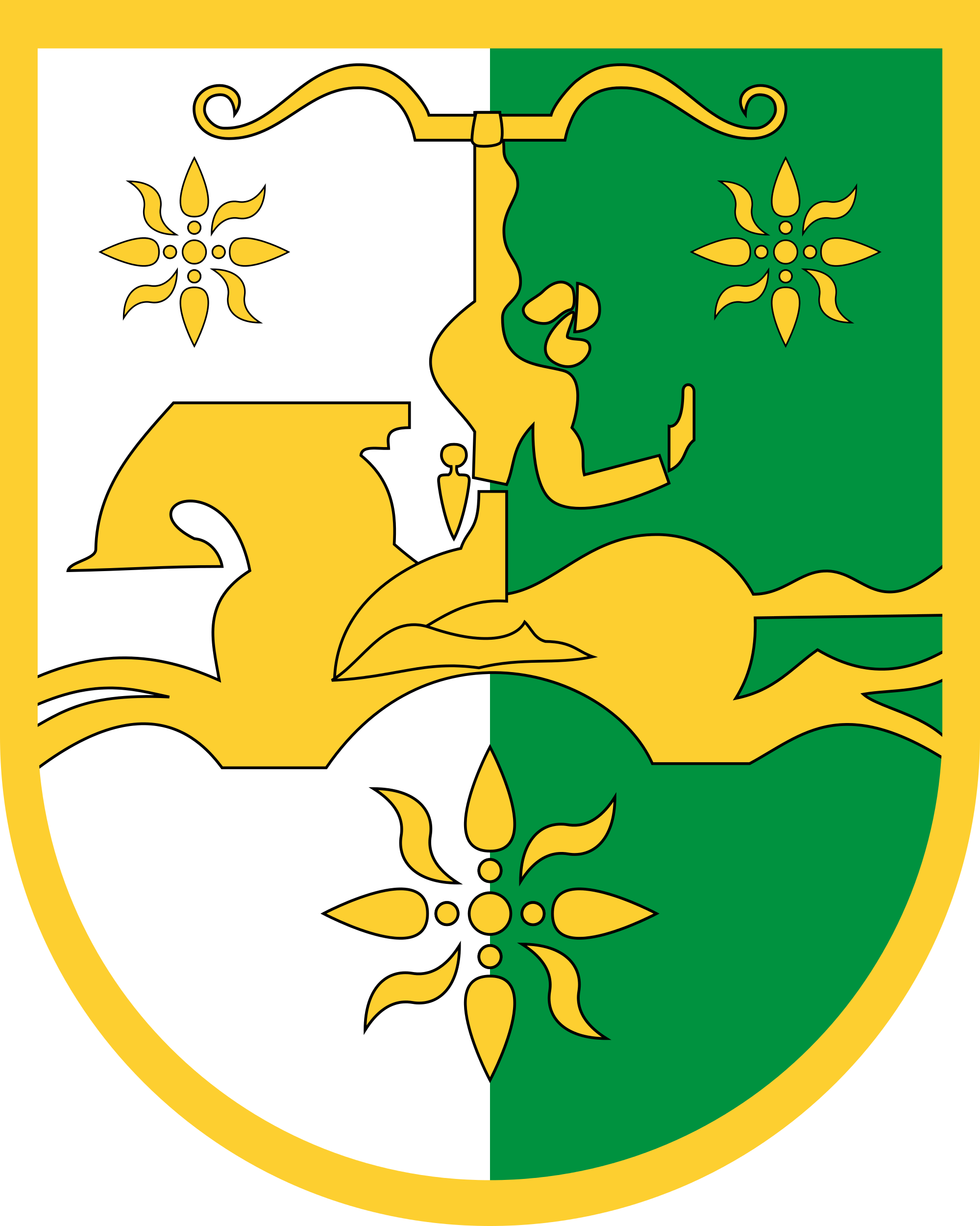 The coat of arms was approved in 1992 on the State of the Republic Assembly. Coat of arms of Abkhazia has the shape of a shield, divided into two parts - silver and green. national symbol Contours have a golden color. The main Abkhaz symbol used octagonal star.
The history of the emblem
The history of the coat of arms dates back even fromAbkhazian principality. Abkhazia's independence was proclaimed in 1921. However, a few months Abkhazian SSR and Georgian SSR were united in one republic on a federal basis.
In 1924-31-ies. Abkhazia SSR coat of arms included a hammer and sickle in the background of the Abkhazian landscape. In the rays of the rising was a five-pointed star. In 1931, Abkhazia was incorporated into the Georgian SSR. These changes are reflected in the form of a coat of arms: the elements of his images include grape vines, a mountain range with peaks covered with snow, five-pointed star, ears of wheat. The inscription "Workers of all countries, unite" was in three languages: Abkhaz, Georgian and Russian.
Small changes in the coat of arms took place in 1978year. Since 1992, the coat of arms has a modern look. In 1994, Abkhazia refused in the arms of the word "autonomous". The Constitution of the same year Abkhazia declares full independence from the republic of Georgia. However, the modern Georgian government acknowledges that the official coat of arms and flag of Abkhazia is the state emblem and flag of Georgia.
The value of some symbols of the Abkhazian Emblem
In the center of the coat of arms we see the figure of a rider whoflying on a magic horse. Rider sent his arrow to the stars. Hercules - Sasrykva - is the main character of the epic drevneabhazskogo. He saves from the cold people who were caught blizzard, and warms them. For this, he knocks a star from the sky. Mythical Horse - Bzou. He's loyal assistant rider. The horse has extraordinary power and is able to move across the sky, the earth, and even under it. Stars golden emblem in the Abkhaz a few. The biggest star - a solar sign, denoting the sign of revival. Two small stars represent the unity and communion of cultures of East and West. The green color of the emblem represents youth. White is the color of the coat of arms - it is the spirituality inherent in the people of Abkhazia.
In the world there are few coats of arms, which would be created based on the legendary folk epic.
Photo