Prices in Abkhazia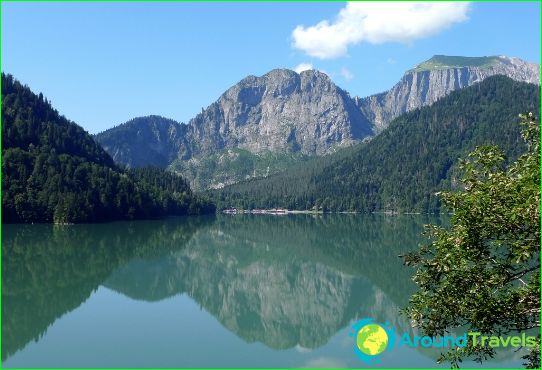 Prices in Abkhazia low, when compared withMoscow and Central European. To pay for goods and services there to the Russian ruble, and in some establishments (shops, cafes) - US dollars or euros. As in Abkhazia to pay almost anywhere credit cards are not accepted, then it is advisable to have on the rest in cash.
Shopping and souvenirs
In Abkhazia, there are no large shopping centers. At your service - small shops and stalls. It is worth noting that the stores are not to bargain, but the local markets can provide you with a discount on a particular product.
What to bring from Abkhazia?
accessories and souvenirs of the vines, herbs and tinctures, pottery;
Abkhazian wine and cognac, spices, tea, mountain honey, nuts, dried fruits.
In Abkhazia adjika can be purchased from $ 100,cottage cheese - 300, spices - from 100 Tea - 100, chacha - 500 Abkhaz pots (Turk coffee) - from 200, dagger - from 1000, jewelry made of shells - from 150, churchkhela - from 50 rubles.
Excursions
If your goal - to get acquainted with Gagra,go on a sightseeing tour of the city (it can go, both day and evening), during which you will walk on the Seaside Park, check fortress Abaata, visit the castle of the Prince of Oldenburg, and the Church of St. Hypatia Gagra and admire the panorama city, climbed to the observation deck. The approximate cost of the tour - $ 30.
Going on a trip to Gegsky waterfallyou will be able to see not only this wonderful waterfall, but also landscapes Ritsinsky reserve, sitting here on a picnic (barbecue + Abkhazian wines). The tour costs about $ 35.
If you decide to explore the New Athos cave, you should go on a trip to New Athos. To visit the huge halls, stalactites and explore the lake with blue water you can for about $ 10.
Entertainment
The whole family to visit Sukhumi monkeyReserve - here you can see more than 300 species brought from Asia, South America and Africa, and enjoy the beautiful nature. Entertainment Approximate cost - $ 5.
If you - a lover of horse riding, you can go to a special horse route, paved scenic. Entertainment Approximate cost - $ 20.
Transport
Prices for travel in public transportAbkhazia is quite low: for travel on a bus through the city, you'll pay about 6 rubles trolleybus - 5 rubles, by taxi - 10 rubles, and a taxi ride - 100-150 rubles.
On average, on vacation in Abkhazia you need1500-2000 rubles per day for 1 person (food, accommodation). However, this cost can be reduced by removing the housing in the private sector: in this case, you will need about 1,000 rubles a day for 1 person.
Abkhazia is a country soul
Photo