Resorts Albania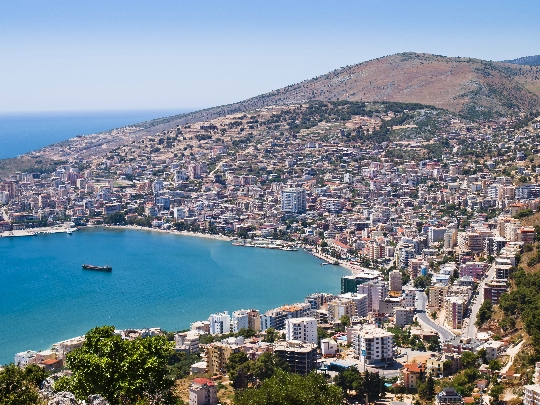 Long-term isolation of Albania did not allow widetourism public to get acquainted with its resort qualities, though, as any Balkan country, it could offer its guests, and the sun and the sea and excellent cuisine and traditional hospitality, if she was allowed. Fortunately, the situation is changing, and the resorts of Albania increasingly hear foreign speech, and, its beaches have begun to actively explore and Russian travelers.
"For" or "Against"?
Choosing Albania resorts for summer vacation, it is important to weigh all the pros and cons of such a decision:
Direct flights from Moscow to Tirana has not yetIt exists, but the journey, taking into account a change in one of the European airports does not exceed 6-7 hours. During the docking, you can take yourself to a pleasant shopping in duty free shops.
In the summer beach season the resorts Albania visa for Russian citizens is not required, which is very convenient in comparison with travel to other Balkan countries.
Safety of tourists in the country, contrary to popular belief, is at quite a decent level, and comfortable hotels are on any resort Albania.
Star of the first magnitude
Holiday Albanian city is hardlythe stars of the first magnitude, because of their popularity in the European travel market is only won by. Meanwhile, Albania resorts attract visitors with its opportunity to wander through the old streets with no big crowd, enjoy signature Balkan dishes without the fuss and queues at restaurants and take a dip in relative seclusion in the blue and clear sea.
The town of Saranda is situated on the Ioniancoast in the south. Its hotels are quite comfortable, even pampered service for guests. Fish restaurants, clean beaches and architectural sights in the rank of the UNESCO-protected - good reasons to choose for the rest this is the resort Albania.
To get to the city of Durres is much easier than beforeSaranda, so here is noisy and crowded, even by the standards of the popular resorts in the Balkans. Hotels in Durres and have two, and three stars on the facade, and to find accommodation within our means is not a problem. The cultural program offered by this resort in Albania always includes visits to ancient ruins, including the aqueduct of II century BC and ancient mosaic depicting Orpheus and having at least a thousand years of history.
Photo