Airport in Buenos Aires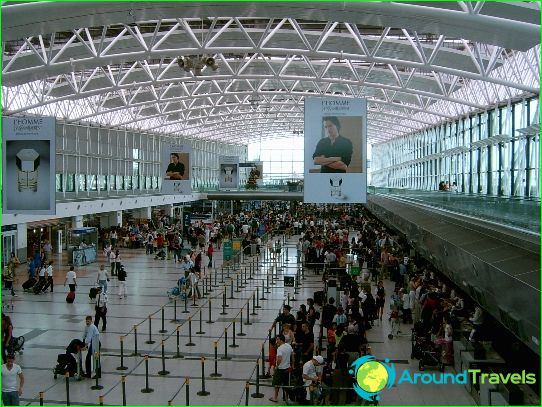 Argentina's largest airport is located in the capitalcountry - Buenos Aires. This airport is the largest hub for airlines Aerolíneas Argentinas and LAN Argentina. The airport is located about 20 kilometers south-east of the city. It has 2 runways length of 3300 and 3105 meters. Every year served about 10 million passengers and 90 thousand tons of cargo.
History
The history of the airport begins in 1946, whenthe first civilian flight to the UK capital has been committed. The airport was named after the country's president Juan Pistarini. The airport was built entirely in the period of 1945-1949. During the construction of the facility responsible only Argentine architects and engineers.
In the summer of 1973 at the airport there was an armed clash, which killed 13 people and 380 were injured.
services
named Juan Pistarini Airport offers passengers all the necessary services on the road. Many cafes and restaurants will not leave its guests hungry.
A large number of information desks atterritory of both terminals is very pleasing, and the airport staff speaks English, and friendly to passengers. If necessary, you can obtain a free local map.
Among the standard facilities we can mention area shops, including Duty-Free, ATMs, banks, pharmacy, etc.
Recently, on the terminal areaprovide an interesting service. Special rooms are ready to accept passengers suffering from fear of flying. Service fee will be $ 30, the session lasts half an hour.
Transport
From the airport regularly goes public transportation.
The bus leaves every half hour to the city,№502 route will take passengers to Ezeiza City. On the route №51 links to Constitución via Monte Grande. And in the center of Buenos Aires bus №86 walks. Travel time will be in the area of ​​semi- hours.
There are also commercial buses, for example, Manuel Tienda Leon company. On this bus for $ 15 you can get to the city in 40 minutes.
In addition, passengers can reach the city by taxi, the fare will cost around $ 60.
Photos Buenos Aires airport