Tourism in Argentina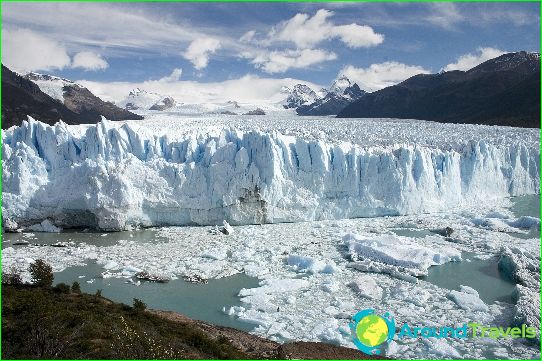 What's in this country live the most beautiful women,everyone knows, remembering the recent global beauty contests and admiring the current President of Argentina. But apart from female beauty, tourists are aware that this is a country of football, wildlife and tango pair of erotic dance.
On these pillars and constructed at the moment tourismin Argentina, offering recreation on the coast, a journey into the mysterious world of wildlife, exotic trips to Cape Horn or to the shores of Antarctica. Russian tourists visa to enter the country is not necessary, but need large enough financial resources (as well as other guests from Europe), because the flight is not cheap.
Safety - above all
For local residents the rare tourists from Russia are themselves exotic, so guests of the country most often met friendly, helpful attitude. Although it is not fair to hand people missing.
Therefore, being on vacation in Argentina, the tourist should observe known him safety measures:
not to walk alone in the evening or at night, especially in unfamiliar areas;
not carry large sums of money, and not to leave them at the hotel, trusting only hotel or a bank vault;
show jewelry and cheap jewelry, diamonds leaving home.
Argentine souvenir
Tourists dream of not only the rest in Argentina,dance and taste the local dishes, but take home a piece of this sunny country. Most often in the suitcases of travelers leaving the famous Argentinean tea - mate, as well as utensils for its preparation (calabash and metal tubes). From the men's popular souvenir knives, cigarette holders, decorated with embossed in silver, guitar.
Lovely traveler and their girlfriends leftHouse, will delight the wonderful products from sheep wool, vicunas, natural fur. Only you must not buy with it, and at official centers and grab a check from him, it will require customs.
Passionate tango
In Argentina, it is danced anytime, anywhere and anytimeTimes of Day. No tourist can not refuse from a small lesson, or at least admire the dance of love, tenderness and passion in a club, a dance hall, a special tango show, just on the street.
Ideal for the traveler - to getthe festival this beautiful dance, where you can see how well he sold on the planet and the differences between the true Argentine na na from his colleagues from Europe or Australia.
Photo