Gyumri Airport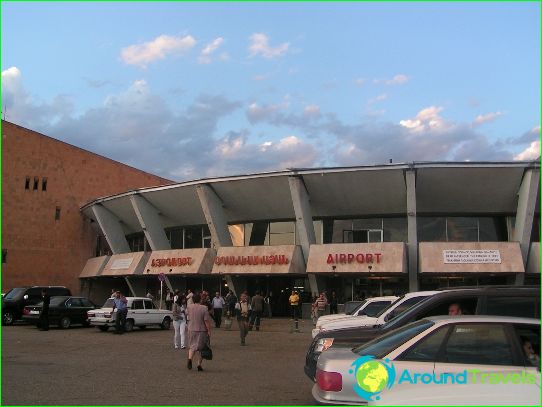 Shirak Airport serves the second largestArmenian city after the capital, Gyumri. The city is located in the Shirak region, so is the name of the airport Chirac. The airport is located approximately 6 kilometers from the city center.
The history of the airport begins in 1961. In the late 70-ies of the project of the new airport building was created by young architects, which was implemented in 1982. Subsequently, the architects received an honorary award for his work.
Airport in Gyumri used if necessaryas a backup, in bad weather conditions in the capital's airport Zvartnots. The airport has one runway, the length is just over 3,200 meters. Every year served about 70 million passengers.
Flights provided by such airlines as RusLine, Donavia, and others.
Owner
Since 2007, the owner of the airport isCompany International Airports CJSC, which also manages the capital's airport. In addition, the company owns several airports in South America. Her owner is Eduardo Eurnekian.
It is planning a major modernization of the airport, the main goal - to make the best possible airport. At various efforts to improve dollars will be spent 10 million.
services
Airport in Gyumri offers various services to its guests. In the terminal area are cafes and restaurants, ready to feed the visitors delicious food.
Also, the airport has a small area of ​​shops, where you can find various goods - newspapers and magazines, food, drinks, etc.
For Business Class passengers the airport in Gyumri offers a separate lounge, an increased level of comfort.
Of course, there is a standard set of services, such as ATMs, post office, currency exchange, etc.
Getting there
From the airport to the city of Gyumri established public transport. Regularly to the central bus station for buses that are ready to drop off passengers at low cost.
A more expensive option - a taxi. By taxi you can get to any point in the city.
Photos Gyumri airport