Airports in Armenia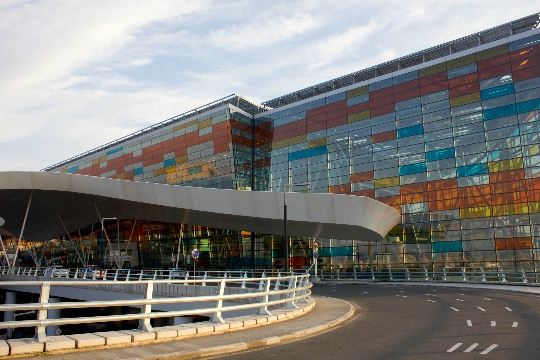 To get to Armenia from Russia by train, on theautomobile and air. The last method - the most optimal, given a certain tension on the land borders of the country around the stones and apricots, and not too good quality of roads in the country. Armenia Airports take a lot of daily flights from different countries, including the side with Russian tourists.
Armenia International Airports
The largest air gateway of the country with the status of international, built in Yerevan and Gyumri:
Airport Gyumri "Shirak" is situated only 5 km from the city center.
At the airport "Zvarnots" in the capital, land planes "Aeroflot", "UTair" and S7.
The distance between cities is an international airport, a little more than a hundred kilometers.
metropolitan area
Airport in Armenia, which is usedmost travelers, was built in 1961 in 10 km from Yerevan. During its existence, it was reconstructed several times and the last reconstruction took place in 2007 - in an air port opened a new modern passenger terminal to serve international flights.
For passenger services - lounges with comfortablearmchairs, dining Armenian and international cuisine, currency exchange, ATM, duty free shops, waiting rooms for VIP-persons, parking, car rental.
From the airport of the capital of Armenia carried outflights to 70 cities in the world, it is home to Air Armenia. Harbour Air takes flight Air France, Czech Airlines, Etihad Airways, Alitalia, Austrian Airlines, LOT Polish and all Russian air carriers. From Moscow, St. Petersburg, Novosibirsk, Chelyabinsk, Sochi and many Russian cities here you can reach the flights of "Aeroflot", the S7, "Donavia" Saratov airlines "," RusLine "and others.
In 2013, Yerevan "Zvarnots" was awarded "Best Airport of CIS and Baltic countries" in the competition of air ports of developing countries in Dubai.
Transfer to the city can take a taxi or public transport - between the terminal and Yerevan bus links.
Additional information for passengers is available on the website - www.zvartnots.am.
Dispersal field
Severe weather conditions in the mountains and congestioncapital "Zvarnotsa" were the main reasons for the reconstruction of the airport "Shirak". Located 5 km from Gyumri, it first opened in 1961, and in 2006 began work on its improvement.
Today in Gyumri fly side of Russia - in Moscow and Rostov-on-Don, St. Petersburg and Yekaterinburg. Established as a message to the Krasnodar and the capital's airport in Yerevan.
Especially the modern infrastructure of this airportArmenia can not yet boast, but passengers of airlines "Donavia", "Rusline", "VIM-Avia" and "Saratov Airlines" point out friendly staff and his desire to help every tourist feel at home in Gyumri.
Photo