How to fly from Yerevan to Moscow?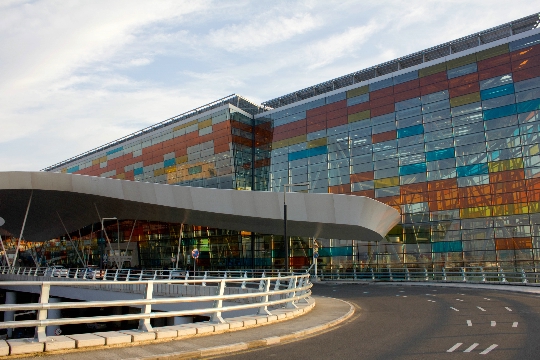 On vacation in Yerevan, you could seeunique books and manuscripts in the library Matenadaran, to visit the Church of Peter and Paul Saints, visit the museum "Erebuni", stroll through the Botanical Gardens, or cascades, admiring fountains and flower gardens, bowling and billiards in the entertainment center "Arena", spend some time in " water park "dance under incendiary music in the disco light effects with" Tornado "? And now you think of the way back to Moscow?
How to fly from Yerevan to Moscow on a direct flight?
Russian and Armenian capital are separated by a distance of 1800 km, which means that the path to the house takes 2.5-3 hours.
With "Vim Avia" you spend in the air exactly 3 hours with the "S7 Airlines" - 3 hours 10 minutes, and with "Utair" - 2 hours 40 minutes.
You do not know how much money is budgeted for the flight Yerevan-Moscow? Calculate the sum of 9200-11800 rubles (tickets for 7,800 rubles, you can buy in March-May, November).
Yerevan-Moscow flight with transfers
On the way to the Russian capital you can transfer to another plane in Rostov-on-Don, Mineralnye Vody, Adler, Minsk and other cities (connecting flights to increase your stay in the way to 6-16 hours).
Flight to Moscow by Adler ( "Aeroflot") takesyou 5.5 hours through Prague ( "Czech Airlines") - 7:00 through the Rostov-on-Don ( "Aeroflot") - 7.5 hours through Samara ( "Ural Airlines") - 16 hours, via Vienna and Hamburg ( "Lufthansa") - 11,5 hours, via Minsk ( "Belavia") - 5,5 hours, via Vienna and Düsseldorf ( "Lufthansa") - 10,5 hours.
Selection of the airline
In Moscow you will fly on a Tupolev Tu-204, Airbus A 321, the Embraer 195, AH 148-100, Embraer 175 and other airplanes belonging to the following air carriers:
- "Air Armenia ';
- "Vim Avia ';
- "Utair";
- "S7".
Per serving Yerevan-Moscow responds "Zvartnots" Airport (EVN), located 14 km from the center of Yerevan (can be set to go to the taxi number 17 and 18).
Waiting for departure back home you can spendtime in the cozy lounges, use ATMs and free Internet access, pack their bags, going to the respective racks, put luggage in the luggage room, eat in food establishments, otovaritsya souvenir and flower shops, various shops (if you want it you can buy electronics or alcoholic beverages).
If you smoke, keep in mind that Yerevan Airport is forbidden to smoke cigarettes.
What to do in an airplane?
The flight will take place quickly, if in the processair travel immerse themselves in the thought that someone from the native people bestow gifts purchased in the Armenian capital, in the form of carpets of different colors, decorated with national patterns, tablecloths and blankets, made in national style, Armenian cognac, ceramics, jewelry, carved wooden backgammon , paintings from the Armenian landscape, spices and seasonings.
Photo