Prices in Yerevan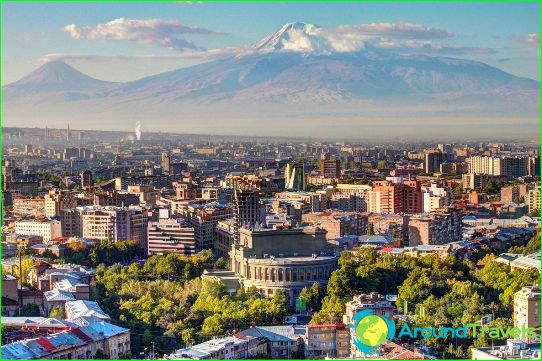 The capital of Armenia, and it is a cultural centerYerevan. In recent years it has become very popular among tourists. This town has existed for over 2,800 years, so it has a lot of interesting sights. Consider what price in Yerevan on vacation and excursions.
Money in Armenia
National currency of the country is considered to be ArmenianAMD referred to AMD. In Yerevan you can easily exchange any currency to local currency. To pay by credit card can be achieved only in major hotels, restaurants and shopping centers.
Questions of rental housing
In Yerevan tourists take more than 20 hotels. Star hotels - it's "Armenia Marriott", "Golden Tulip Yerevan" and "Golden Palace". In the city center, you can remove a good apartment for $ 30. Book your accommodation in advance is best. Budget option is the hostel where you can rent a place for 405 rubles per night. Excellent hostel Yerevan in the city center welcomes guests around the clock and offers comfortable accommodation and free Internet access.
Transport
Yerevan is the subway with one line. Directions to the Metro available from 6-30 to 23-00. Ticket price is 100 AMD. For all the streets walking bus. The fare in them is 100 AMD. Low-cost mode of transport in Yerevan is a taxi. The fare should be discussed in advance as not every taxi has a counter. Hire a taxi for the whole day costs about $ 20.
Excursions in Yerevan
Tour operators offer a variety of tours of thethe capital of Armenia: historical, recreational, cultural, scenic. Prices in Yerevan on such services are available. Popular tourist sites are Republic Square, Erebuni Museum, Opera House, the exhibition center "Cascade", the building of Matenadaran, and others. The cost of a sightseeing bus tour in Yerevan is 30 dollars.
Power tourist in Yerevan
Good to eat - this is not a problem if youYou are in the Armenian capital. Public catering are located everywhere. In cafes and restaurants offering national, Georgia, Eastern, Chinese and other dishes.
Snack or dine in the restaurant"Arqayadzor", "Yerevan Tavern". outdoor restaurant offers dinner "Ginetun". View interesting entertainment program and try Armenian cuisine is in the "Urartu".
A delicious lunch will cost about $ 10. Satisfy hunger the most simple dishes are available for $ 2-3. The restaurant is recommended to try the hash Yerevan, skewers, meatballs "kyufta" khorovats, dolma and khinkali. Special attention should be lahmedzhun Yerevan or pizza. By eating necessarily make Armenian wine, brandy and fruit vodka.
Photo