Resorts of Armenia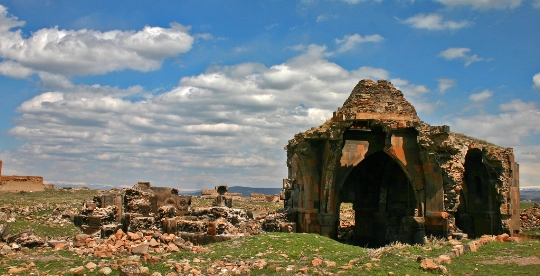 The oldest state in the world firsthas accepted Christianity, Armenia finally becomes a popular tourist destination. Russian travelers Armenian routes especially for the soul, because the descendants of the inhabitants of Hayastan hospitality and their ability to make guests everyone knows, once sitting at the Armenian table. In Armenia resorts today are flying not only to fans of the mountain scenery. Thermal and mineral springs in these mountains have unique properties to heal any ailment and return people to courage and fortitude.
Always in the TOP
Several decades ago, the thermal spasArmenia were famous throughout the vast territory of one sixth of the land. Today, their popularity faded somewhat because of the known economic and political processes, bedeviling Armenia over the past thirty years. But the hope for the revival of the Armenian resorts are not faded for a moment and the increasing flow of tourists every year - proof:
Hot spring gave the name of the resort in ArmeniaJermuk town. The mineral waters of these places were known before last millennium, and a unique climate and abundance of sunny days allow us to consider medical factors even air resorts. In Jermuk successfully treat gastrointestinal diseases and gynecological problems, heal bones and joints, recovering from injuries and surgeries.
Doctors sanatoriums and rest homes Dilijan resortYou could be treated the same air - so it is clean and healthy. Its temperature even in the hottest month is not more than a comfortable 20 degrees, but because it is so good in Dilijan treated respiratory diseases. Asthma and tuberculosis even retreating in the local mountains, mineral water and local source has been advertised more heroes "Mimino".
Continuity of traditions
Armenia's Tsakhkadzor Ski Resort in the pasttimes was the site of the Olympic preparation of the national team for winter sports. Today, on its slopes, as before, re-trained athletes, including those from Russia. Perfect weather, stable snow cover from December to April and the excellent preparation of slopes make Tsakhkadzor quite worthy competitor to famous European tracks.
On the main ski resort of Armenia workRussian-speaking instructors available in rental equipment and excursions in your free time away from the slopes and enjoy the antiques lovers, and fans of unique natural landscapes.
Photo