Melbourne Airport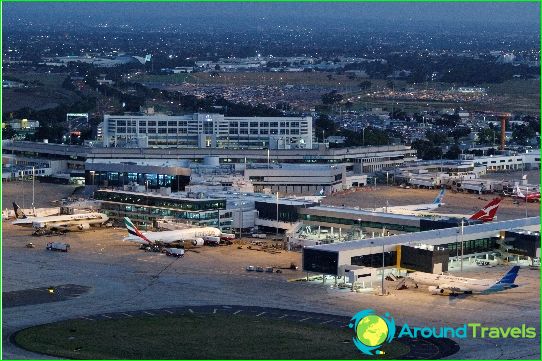 Melbourne Airport, sometimes referred to as the airportTullamarine, it is the main airport of the city of Melbourne. This airport ranks second in terms of passengers per year are served by more than 24 million passengers annually. The airport is located about 20 kilometers from the city of Melbourne Tullamarine. It regularly committed domestic flights as well as flights to Europe, Asia, Africa and North America.
Melbourne Airport is a major hub for Qantas flights, Virgin Blue and Tiger Airways Australia.
The British company Skytrax defined quality of service the airport at 4 stars.
History
Melbourne airport was opened in the summer of 1970,to this city served Essendon Airport. construction of a new airport was planned in 1962, due to the inability of the existing serve the growing passenger traffic. During the first year of the new airport has served more than 150 thousand passengers.
Originally the airport was called the city,where it is located, Tullamarine. Later it was decided to rename the airport in Melbourne. However, local residents still often call it Tullamarine Airport.
services
Melbourne Airport is ready to offer its passengers a variety of services that may be needed in the way. For hungry passengers on the territory of cafés terminal.
Present standard services that are offered by most international airports - ATMs, banks, post office, shops, luggage storage, etc.
Transport
The most convenient in terms of comfort and money,option to get to the city - a bus. Around the clock, with an interval of 15 minutes, walking SkyBus bus company, which for $ 16 will take passengers to Southern Cross Station. It is said that during the simultaneous purchase of a return ticket trip will cost 26 dollars.
For passenger services also presented a taxi, the fare depends on the destination. The city center can be reached in about 20 minutes, and the fare will be about $ 30.
In addition, companies operate at the airport, with car rental. Therefore, tourists can always get to your destination under its own power.
Photos of Melbourne Airport