Education in Australia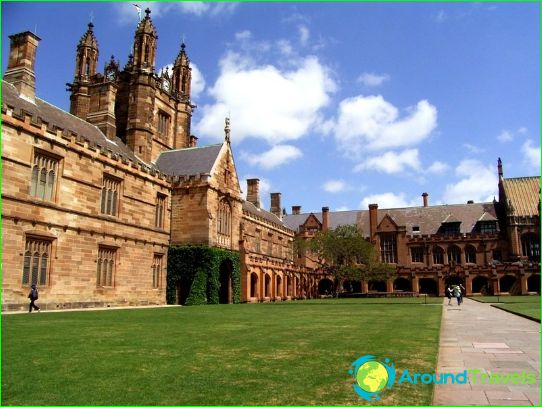 Australia is a highly developed country, where you can successfully combine rest, study, work and business. The benefits of education in Australia:
Australian degrees are not less popular than the European and American;
Tuition at 10-40% lower than in Europe and America;
Teaching language - English;
The ability to master the most advanced specialty (accounting, law, hotel management, information technology);
Ability to work while studying on a student visa (from 16 years).
Tertiary education in Australia
In Australia, there is no exclusive or prestigious educational institutions - all universities teach students a high level of knowledge. The academic year runs from February to November.
To enroll in an Australian university, you do notonly graduate from high school in Russia, but also to obtain the necessary knowledge (everything depends on the chosen specialty), enrolling in training courses at the university or specialized finishing college.
Important: after graduating from college, a student enrolled at the University of 2 course, but if he graduated with honors from the training, it will automatically become the third year.
Moreover, to be enrolled in the university, the student need to provide IELTS Certificate of English proficiency (level 5.5 and above).
Language schools
Typically, in the present language schoolsAustralia-based colleges and universities (they are united in the Association of English Australia). All language centers can use the courses of General English, Business English, English for academic purposes, of vacation and courses (University Direct Entry Program), after which the students enroll in university without passing the language test.
Business School
For example, in Tafe Gold Coast business schoolSurfers Paradise can be trained "hospitality and tourism management" and take a course on the organization of tours for those who prefer to engage in scuba diving. Here, in addition to studying Tourism Management, students are taught to understand the nuances associated with diving. In addition, students must undergo training and practice on the water.
Working while studying
Students have the right to work while studying maximum20 hours a week, and on holidays - a full day. To make out a work permit is not necessary for students - after admission to an educational institution, the work permit comes into force in the automatic order.
Having an Australian degree, you will discover a path to a professional career abroad.
Photos schools in Australia