Australia Holidays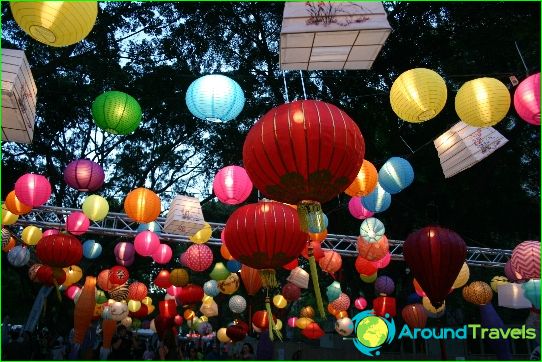 Australia Holidays - it is noisy and fun action, followed by the carnivals, fairs, fireworks (in the country there is even such a post as minister of fire and fireworks!).
Major Australian holidays
Australia Day: January 26 you can visit the parades and regattas, enjoy spectacular fireworks, and in the city of Perth - light show. On this day, the Australians and visitors traveling to Sydney to attend the music festival, or to Adelaide to get on the cricket match.
New Year: January 1 Australians celebrated with a special scale in the state capitals - entertainment events takes place in the open air. For example, in Sydney harbor at midnight runs the world's largest fireworks display (light show assigned enchanting names such as "Diamond Night in the Emerald City"). The best way to witness the spectacle, standing on the observation deck of Sydney Tower. In Melbourne in the New Year's eve rush wishing to have fun on the dance theme parties, Brisbane - visit the live music. And having arrived at one of the Australian states - Victoria and Tasmania, you can visit the music festival The Falls Festival, which kicks off on that day.
Chinese New Year: for 15 days in Australia, festivals and celebrations, including dancing dragons. During this period, it accepted to go in dresses of red, run firecrackers, to give children "lucky coin". And the final celebrations of the Lantern Festival - in churches as ornaments are the numerous lights, with whom all rush for the evening parade.
Easter: in honor of the holiday fairs are held in the big cities, such as Sydney held Fair "Royal Easter Show." The celebration is customary to exchange chocolate eggs or sugar.
Tourism Events Australia
Going into the event-tour, you will be able tovisit the Festival of Music and Dance ( "Vomadeleyd"), International yacht race Sydney-Hobart Comedy Festival, Melbourne International Festival, Festival of Country Music, the tennis tournament "Australian Open", and others.
So, in January, you can come to SydneyFestival to go on street performances, sporting events, go to the premiere at the Sydney Opera House, see the grand military parade, theater, music and circus performances.
A gourmet travel agencies advise to go onWine and Food Festival in Melbourne (March-April). Here you will find well-known chefs, restaurateurs, winemakers, taste delicious and healthy dishes (highlight of the program is the World's Longest Lunch). In addition, during the festival to all comers offer excursions to wine cellars.
In Australia, all like to celebrate in a big way: I came here during the festival, you will have to wait for the fun, dancing, fireworks show!
Photo