Province of Australia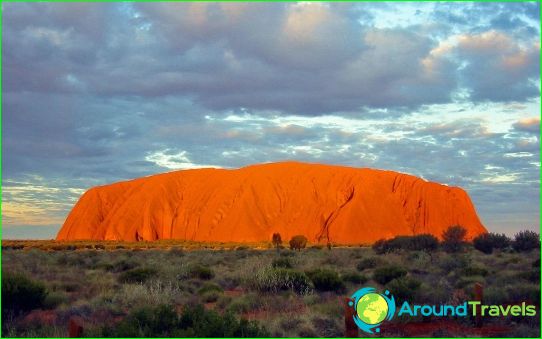 What are the provinces of Australia should be included in the tourist program? Where should visit every traveler who wants to spend time interesting and rich?
South Australia
South Australia attracts tourists chicresorts and sandy coast. It is here that you can feel the harmony with nature, find peace of mind. In order to get acquainted with local attractions to choose a trip by car or hiking route, known as the Heysen. Tourists can see a kangaroo and visit the different wine regions. Visit the Yorke Peninsula, the Fleurieu Peninsula, Kangaroo Island. Each region of South Australia deserves your attention.
Victoria
Victoria is a state located in thesoutheastern Australia. This state is characterized smallest size compared to other states, which are in mainland Australia. Victoria has a distinctive nickname - "Garden State" slogan - "Peace and Prosperity". Melbourne was given the status of the capital. What to do in Melbourne every tourist?
Challenge yourself on the ride "on the edge", which is located in a skyscraper "Eureka."
Visit the largest open-air market in the Southern Hemisphere. The market is named after Queen Victoria. This is where you can buy souvenirs of local producers.
See the monument to Charles La Trobe, who stands on a pedestal upside down. Against the background of the monument need to take a photo.
Try the steak made from kangaroo meat. It should be noted that the cost of one kilogram is about 260 dollars.
Take part in an English-speaking tour of Melbourne.
N.S.W.
New South Wales is the oldest andpopulous state in Australia, which is located in the south-east of the state. The capital is recognized as the city of Sydney, has the greatest number of people. Sydney attracts modern skyscrapers, Sydney Opera House, Sydney Tower, which are located places for recreation, restaurants and shops, two viewing platforms. This trip can be one of the highlights in my life.
Tasmania
Tasmania is a state of Australia thatlocated on the same island. State separated from the mainland by Bass Strait. Many tourists tend to come here to enjoy the beautiful nature.
Australia - a unique state in which every tourist should visit.
Photos Australia provinces