What to take to Australia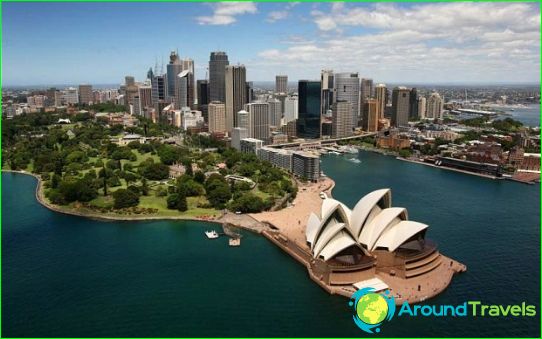 After receiving a visa to Australia, you can start to collect things. If you do not know what to take to Australia, consider the advice of tourists who have visited there.
The most important things
First of all, do not forget your documents. To enter the territory of Australia will need the following documents:
passport with a visa;
General Civil Russian passport;
copies of passports;
travel vouchers;
medical insurance;
invitations.
Copies of documents must be added separately fromoriginals. They will be needed in case of loss of key documents. Arriving in Australia, tourists are entitled to a free one-time translation of documents in the TIS (Translators and Interpreter Service). The country is characterized by strict customs control and vigilant quarantine service. During the customs clearance of the tourist demand documents and a special card arrives. This card is necessary to list the drugs, seeds, weapons and other items that you carry with you. In the case of tourist concealment of information, it is subjected to a fine of $ AUD 20 or more.
What money to bring to Australia
In the territory of the country shall take all bankinternational standard card. For cashing money with VISA card, VISA and some other of Premier, remove 15% of the total. The problem of payment by plastic card products can occur in small towns. Therefore, before you go make sure that you to have cash. In Australia, you can bring in any currency. The maximum total amount equivalent to 10 000 AUD.
Medications for kits
Medicines imported by a tourist, mustbe declared. Bring only the medicines that best brings your body. Drugs with androgenic steroids and drug components necessary to provide a special permit. For such drugs, you must have a prescription issued by a doctor. In addition, with them it is necessary to have a medical report on the state of your health, and their list of recommended products. All these papers should be submitted Quarantine officials.
Clothing and other personal belongings of the tourist
Australians prefer to dress flashy andcomfortable. When choosing items, consider the climate country-specific travel period and especially relaxing. You will need both light and warm clothes. Ski equipment can be rented. Holidaymakers can not do without a camera and electronic items (smartphone, tablet, navigator, etc..). These things can bring into the country duty-free if their value does not exceed 900 AUD to 1 person.
Australia
Photos essentials