Zoo Salzburg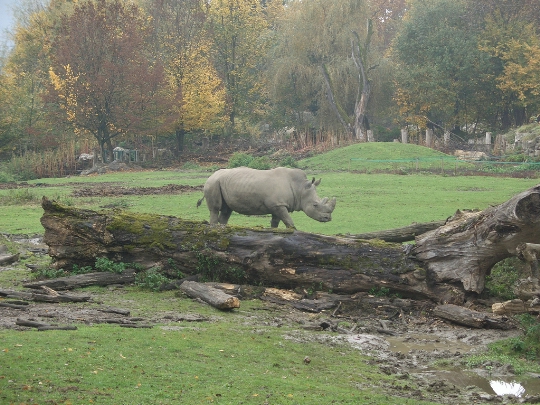 Menagerie archbishops of Salzburg beganthe ancestor of the modern city zoo and on the approval of local lore, its history goes back at least three hundred years. In the modern form of the Salzburg Zoo was born in 1961. It covers 14 hectares in the district of Anif in the south of the city and is home to 1,200 residents, representing almost 150 different species of the animal kingdom.
Tiergarten Hellbrunn
Zoo Salzburg is better known under thecalled Tiergarten Hellbrunn. It is situated at the foot of Hellbrunn, and visitors can get a glimpse of the animal world and climatic zones of different parts of the world of planet Earth. Employees of the organizers and the park are doing everything possible to its inhabitants feel natural in cages and pavilions, but because of the infrastructure is given special attention.
The zoo Salzburg pets of different speciesoften have direct contact with each other, which scientists believe makes their lives richer and more diverse, and the possibility of observing visitors - more comfortable and fulfilling.
How to get there?
Location of the zoo - Hellbrunnerstraße 60, 5081 Anif are, Austria.
To reach by car on the freeway, you canSalzburg - Süd, having moved down to her under the index on Anif. Then, at the first traffic light turn left. Log in Salzburg Zoo is 1 km after the turn. The park is open free parking for its visitors.
The bus route 25 from the Hauptbahnhof fit as public transport.
Helpful information
Hours zoo at different times of the year:
From November to February inclusive, the park is open from 09.00 to 16.30.
In April, May, September and October - from 09.00 to 18.00.
In March, the zoo can be reached from 09.00 to 17.30.
In the period from June to August visitors are waiting from 09.00 to 18.30.
Every Friday and Saturday with the first of Augustuntil mid-September in Salzburg zoo are special evening events, and it is open until 22.30. The exact timing of these actions should be specified on the zoo website.
The price of admission is different for different categories of visitors:
An adult ticket costs 10.50 euros.
Children from 4 to 14 years are eligible for a reduced rate - 4.50 euros.
Teenagers from 15 to 19 years have to pay an entrance fee 7.00 euro.
Visitors with disabilities receive a discount. Tickets for them will cost 7.50 euros.
Seniors over 65 years old pay 9.50.
To get a discount Visitors must haveID with photo. A visit to the zoo with dogs possible. The owner has to buy a ticket for 2.50 euros and take your pet on a short leash. Guide dogs do not need the ticket.
Services and contacts
The zoo Salzburg has a restaurant and souvenir shops.
Details on the official website - www.salzburg-zoo.at.
Phone number +43 662 820 1760.
Salzburg Zoo Photos