Excursions in Vienna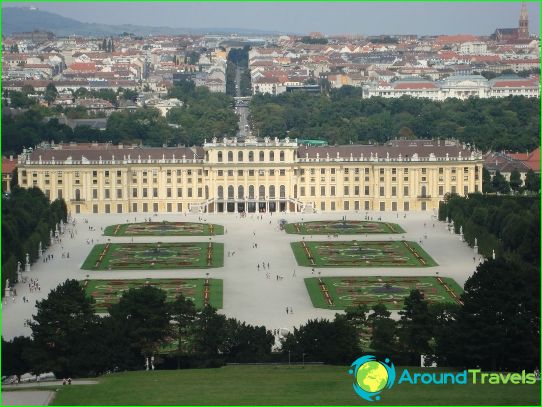 The first association, which may occur withcalled the city of Vienna - is the classical music and the genius composer who worked on it. But Vienna - it is also a magnificent architecture. In addition, the Austrian capital - it is also a small coffee shop with its famous pastries - strudels and cakes. But to really get a feel for what a charming Vienna, only visiting her. After all, it is much more beautiful, deeper and more interesting than the book presentation about it. This can be felt by visiting excursions in Vienna.
Vienna Attractions
There currently expanse for lovers of museums. They are in the town of about eighty. So, we must stay here no less than two weeks. Here you can find a variety of exposure. This may be a unique collection of paintings, and even medical instruments. Of course, visiting the magnificent royal residences, you will always be a fan of their beauty. And in general, in Vienna palace architecture has always been on top.
Even if you will be going to visit one of the localsnack bars, then this campaign threatens to turn into a small educational excursion since the city has places where often zahazhivali talented personality and celebrity. The clearest example is the restaurant "Greyhenbeysl", which in past years have come Strauss and Beethoven. Even the American writer Mark Twain, and he crossed the threshold of this institution. But the cafe "Landtmann", which opened in the XIX century, boasts the fact that it was visited by other famous person: Sigmund Freud - the father of psychoanalysis, as well as the incomparable Marlene Dietrich.
However, not forget about the natural attractions, the most famous of which - the Vienna Woods.
Separately, it must be said about the Viennese tram, bywhich necessarily must ride on the ring road. Ringstrasse tries to visit any tourist who arrived in the Austrian capital. Sightseeing tours in Vienna, you can take turns, simply by paying the fare for this transport.
Overall, in the impressive list of attractions of Vienna and its environs can distinguish a small number of sites for the first visit.
"Albertina" Museum.
Belvedere Palace.
Liechtenstein Museum.
Vienna Opera.
Shennbrunn Palace.
St. Stephen's Cathedral.
Hofburg.
Castle Kreuzenstein.
Castle Lichtenstein.
Prater Park.
Vienna Woods.
Museum of Art History.
Tower crazy.
Hundertwasser House.
Sigmund Freud Museum.
Museum of Funeral Accessories.
Vienna Zoo.
Ringstrasse.
Photo excursions in Vienna