Attractions in Vienna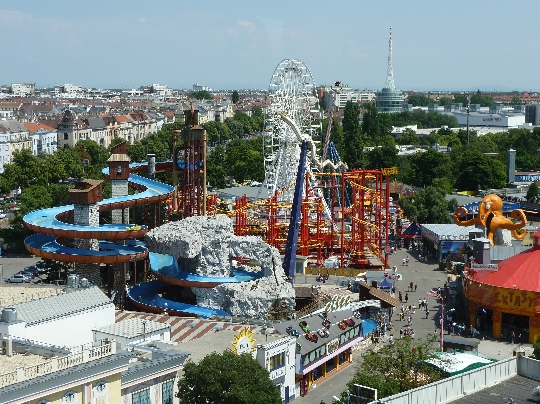 Vienna - one of the oldest cities in Europe, itstory began in the days of the Roman Empire. Vienna has successfully survived the rise and fall of Rome, the invasion of hordes of barbarians, and also became a major center of opposition to the Mongolian and Turkish invasion. So this corner of Europe can not but be of interest to tourists. Galleries, museums, park ensembles, attractions in Vienna - all this now attracts hundreds of thousands of tourists from around the world and each of them remains an unforgettable impression of this city.
Popular entertainment venues in Vienna
Modern Vienna offers visitors a lot ofinteresting. This city is equally good for independent travel, travel with friends and family-friendly. So it is best to arm the Internet and in advance to make for yourself an exciting program. Although in general, can be guided by the following list.
The Prater Amusement Park
This is a real mecca for lovers of fun and recklessly spend time. Here you can see things like:
Battle on maps;
speed roller coaster;
carousel;
House of horror;
rotating benches;
Lilliputian railroad;
Winged swing.
This list is far from complete, so visitPark will be equally interesting to both kids and more adult audience. The park is open all year round and entrance is free. Attractions operate in the period from 15 March to 31 October, the price of tickets, both children and adults, depending on the attraction, varies from 1 to 10 euros.
Ferris wheel
Ferris Wheel - a realattraction of Vienna, since recently he was more than 100 years. This is the only attraction of its kind that survives to this day and continues to function. Open daily, and a detailed schedule can be found on the official website wienerriesenrad.com. The cost of an adult ticket - 9 euros, children - 3. Children under 3 years - free of charge.
Carousel Praterturm
The same attraction on the other hand, is a novelty. It is a huge column of 117 meters in height, the top of which hoisted a huge star. From each of its beam moves several chains with double seats at the end, and all of their 12. Despite the apparent extreme, ride is completely safe and will not let him just kids up to 6 years of age and less than 120 cm tall, and drunken visitors. It opens daily from 15 March to 31 October, (with and 10.00-13.00 before dark). The price of the ticket is 5 euros.
Photo