Vienna for Children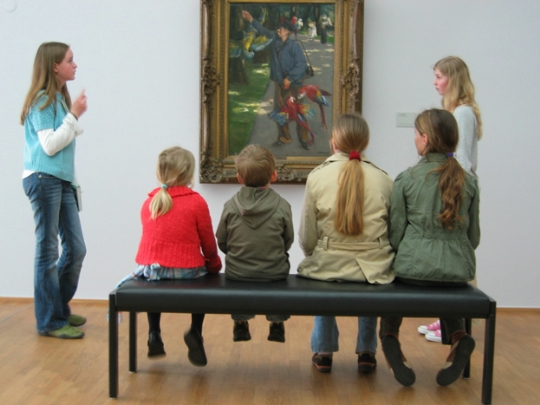 Relax with the kids can be in many countries around the world. Visiting the capital of Austria, your child will be able to learn a lot of new facts, it will choose the most suitable entertainment. A variety of museums, parks and children's rides will not leave indifferent your child. Where to go with the child, depending on his interests and desires.
Excursions in Vienna's museums
Vienna - a city of children, as many museums focused on the visiting children. With some of them we will acquaint you:
Museum zuum - it is rather a leisure center and the development,since it is not a museum in the literal sense of the word. For kids there is a playroom, "Ocean", it is a ship, toys on the theme of the sea, spotting scopes, rods, slides and a pirate treasure. For older children, open craft workshops of recycled animation studio. Also located interactive exhibits that focus on science, art and architecture.
"Museum Schönbrunn" - a family castle of the emperorHabsburg. This museum offers children the opportunity to try on costumes, wigs and dresses, learn how to put on the table for the emperors, play antique toys.
"Technical Museum" - made area for kidsmini, here with the child happens amazing scientific adventure. a large collection of bicycles and motorcycles assembled in the museum, aircraft, presented medieval toys, musical instruments. Here, children will learn how solar panels work. The museum presented a locomotive.
House music - in this museum your child canwrite a song and record it to disk, try yourself in the role of conductor. With built-in wall pipes you are familiar with the different sounds. To listen to interesting stories about famous composers.
Entertainment programs
What to look for the children, in addition to museums? In Vienna, provided a diverse range of programs for entertainment. Visit with the children the sea House. It contains different types of fish and turtles, starfish and lizards, snakes and jellyfish. In tropical climates department you will see monkeys, birds, bats and crocodiles. Beautiful view of the city opens from the roof terrace.
"Children's Park" - it has collected a large number ofa variety of rides, even the kids are going to be very interesting and exciting. In the park, you can ride on the miniature railway, as well as pass on a trishaw along the main avenue.
Visit Shёnnbrunne may take all day. Visit Schönbrunn Maze. The whole family will be interesting to walk through the maze. Then create a maze of various shapes and sizes, there is a playground for children. Imperial ownership include the oldest zoo. In it you can see large animals, such as elephants and giraffes, predators, turtles, exotic birds. Smite variety of fish and snakes.
Photo