Shopping in Vienna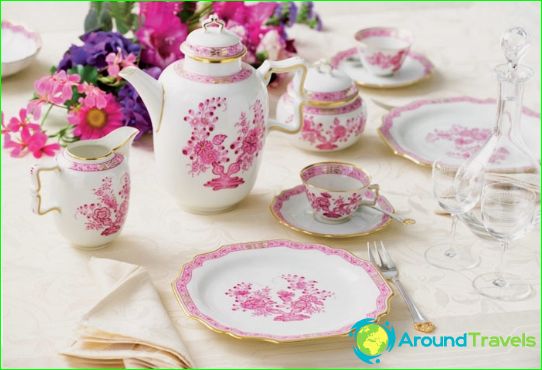 Souvenirs in Vienna
Vienna - a city with a rich history, cultural andthe economic capital of Austria. Millions of tourists annually racking their brains over what to bring from Vienna to mind except his bright impressions and photos on the background of the local attractions. To spend a minimum of time in search of suitable gifts for themselves and their loved ones, you need to decide in advance what you want to buy and where to do it.
So, the list of possible head of giftsAugarten porcelain products, which are made by hand on a porcelain manufactory, located in the eponymous palace. Tea and coffee sets, statues, figurines and tableware can be purchased on the territory of the plant, as well as in retail stores. In addition, very popular glassware company Lobmayer.
The permanent symbol of Vienna has been for centuriesThey are sweets. Chocolates «Mozart Kuegel» with marzipan can be purchased in retail stores, the cost of a box of chocolates varies from 3 to 10 euros. Equally famous are the «Manner» waffles, which have a distinctive rich flavor. Firm shop «Manner» is located near St. Stephen's Cathedral. Hallmark of the city can be called a cake "Sacher", the recipe of which is kept in strict confidence. It is worth noting that this cake "Sacher" sell in the shop, located in the hotel «Hotel Sacher» and its hallmark is the presence of a circular print. If you are printing on the cake triangle - a competitor of the company products company Demel. Through impregnation of alcohol, "Sacher" long lasting freshness without preservatives and it can safely take to the road. With such a huge selection, the question of what to buy in Vienna for the sweet tooth - not relevant!
Men, and women appreciate chocolate liqueur«Mozart», apricot vodka «Marillen Schnaps» or white dessert wine «Eiswein». Buy alcohol can be in almost any supermarket or retail stores.
Children are crazy about various souvenirs. It is worth noting on the bench near the Schönbrunn Zoo - are sold here thousands of useful things with animal prints.
To the category of exclusive gifts includenatural handmade carpets, clothes from top designers in Vienna, Viennese royal coffee makers and more. Find all this can be in retail stores located in shopping street Meidlinger Hauptstrasse, Favoritenstrasse, Landstrasse.
Number of Photos in Vienna
Souvenirs in Vienna