What to do in Vienna?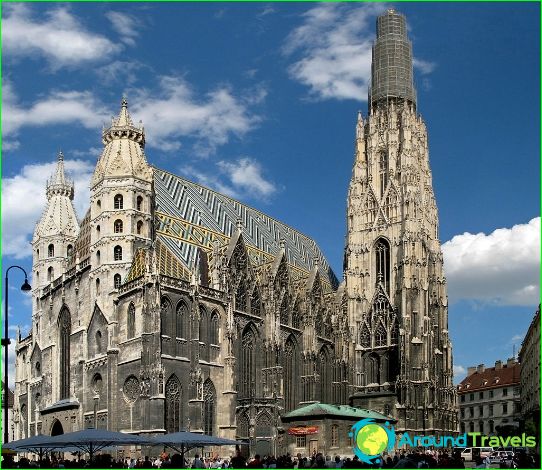 Vienna offers to admire its architectural and historical monuments, visit the theaters and museums, old monasteries and churches, stroll through the picturesque streets and parks.
What to do in Vienna?
Take a walk through the main square of Vienna Shtefanplats (go shopping, go to the souvenir shops and the Cathedral of St. Stephen);
View of Vienna from the bird's-eye view (a ride on the Ferris wheel in the Prater Park);
A stay at the Vienna State Opera and the Hofburg Palace;
Visit gorgeous Schönbrunn Palace;
Take the tram and ride along the Boulevard Ring (Ring), to enjoy the wonderful views.
Things to do in Vienna?
Be sure to go to the Vienna Zoo (located on the territory of the summer residence of the Austrian emperors - Schonbrunn). There remain a lot of animals, including pandas and loved by all.
Visiting Vienna flea markets can be funspend time. For example, going to the flea market Naschmarkt, you can buy anything you want, including delicious food (sweets, cheeses, sausages, wines, honey).
Those who wish to visit in the winter residence of the imperial family, should visit Hofburg Castle. Empress Sisi Museum and the Habsburg museum opened here.
Because Vienna is a city of museums, it is worthan excursion to the Museum Quarter in Vienna: there are more than 200 different museums. And in the Historical and Art Museum you can not only spend time inspecting interesting exhibits, but also dine weekly, on Thursdays, at exactly 3 hours (19: 00-22: 00) opens a restaurant here, where you can treat yourself to a hot Viennese dishes and sweets.
Fans of noisy nightlife should lookto the night music club. They can be found on a busy street Der Gurtel. A visit to Vienna at the end of the summer, you will have the opportunity to participate in the bustling mega-party Gurtel Night Walk (all clubs get together).
Those who prefer active recreation canuse cycle routes that pass through the city and beyond. This pastime allow to get to know Vienna and its surroundings. Rent a bike can be parked on any city bikes City Bike (they work round the clock). But advanced models of bicycles can be found only in special rental locations, for example, rent a bike is possible in Pedal Power office.
Fans can go sightseeing holidayon the cruise route (day, evening, short, long). For example, you can sit in a high-speed catamaran Twin City Laner and go on a trip to Bratislava (you can see the ruins of the castle Devin).
Beach lovers should go to the Danube Island. At your service - sandy and grassy beaches, cafés, waterslides, recreation area.
In Vienna everyone will find entertainment for the soul!
Photos where to go in Vienna