Where to go with children in Vienna?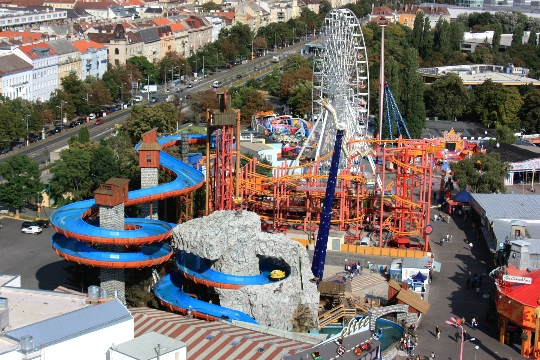 The most romantic and attractive city in Austria Vienna is considered. It is next to the picturesque mountain scenery and a rich history.
The list of activities that you can visit witha child will depend on the age and interests. Vienna is considered the musical capital of Europe, since it is associated with the names of great composers such as Schubert, Beethoven, Mozart. The city has many historical sights, old buildings and monuments of art.
Main place of entertainment for children
The largest entertainment center is for childrenZoom Museum. It occupies a worthy place in the Museum of Vienna quarter. Zoom Entertainment Complex invites children of all ages, from 6 months to 14 years. This is an excellent leisure center, where each child develops in the course of the game. The smallest visitors are invited to the program "Ocean", which is held in a spacious room with toys on the marine theme.
The famous city of the object - the Schönbrunn Zoo,which is located within the eponymous palace and park complex. He is considered the oldest and best European zoo. Its vast territory is home to over 500 species of animals. There are rhinos, elephants, hippos, tigers, bears, and others. The zoo is equipped with a tropical area with rare animals.
For a child to get maximum pleasure fromentertainment, take it to the Prater amusement park. It is the largest in Austria amusement park for children and adults. It has existed since the 18th century and occupies a huge area. Its territory has a stadium, the velodrome, equestrian, sports grounds, the area of ​​the Vienna Fair. A huge part of the park is reserved for rides. There are all sorts of devices for quality recreation: carousel, water mills, machines, chutes, slides, a Ferris wheel, swings, etc...
Interesting sights
Where to go with children in Vienna, if you were already inan amusement park? An interesting point is the Butterfly House Shmetterlinghaus. This is a luxurious botanical garden, like a blossoming island. There are growing exotic plants, among which you can see waterfalls and fountains. Taking a walk through the garden, visitors can admire on the colorful butterflies.
In the evening you can go to ViennaOpera - the largest opera theater in the country, a symbol of Austria's art. The concert involved famous conductors and singers. Opera hall is equipped with top-notch sound system, through which the audience can enjoy a pure sound.
Photo