The cost of living in Austria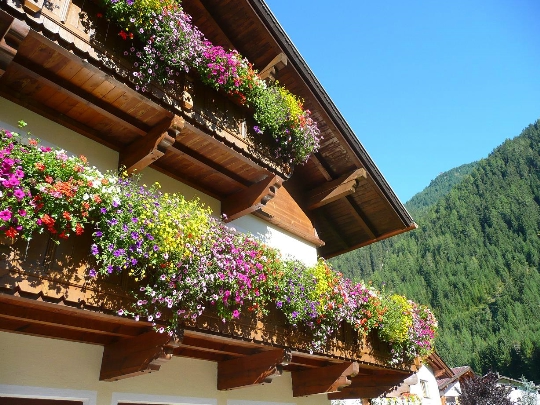 Austria - is primarily a skiresorts. And from this country breathes something aristocratic and refined. Here lived and worked great musicians, resting royal personages, and still there is a unique architecture and the State Opera. The cost of living is different in Austria, as in many other countries. It depends on the capacity. The best ski resorts in Austria:
Mayrhofen;
Kitzbühel;
St. Anton;
Lech.
Accommodation
At ski resorts have any hotelsthe level of comfort. Prices start from 50 € per person per night. In the cities, and directly in Vienna, accommodation prices vary greatly. The number in the three-star hotel will cost an average of 100 €. For the rest of the budget is better to find a cheap hostel. To spend the night there costs from 20 €. It is possible to find and apartment - the price is around 50 €, but to save, it is recommended to stay in one room.
Food
Dine at fast food can be in Austria for 10 €, andordinary cafe - 25 €. Dinner in the small restaurant will cost over € 30-40. More luxurious restaurants offer a wide range of dishes and prices are much higher.
Transport
The most common way to get aroundAustria - a railroad. Trains run frequently. The ticket will cost € 1-2. Also, many buses, they usually get to the train stations. Recommend to buy one ticket for both types of transport, which is cheaper. Municipal Transportation in Austria - this is mainly buses and trams. For tourists there are tickets that are suitable for several days. Taxi necessarily need to be ordered by phone, stop the car in the street is not accepted. Payment over the counter, in addition about 2 € a customer pays for a landing.
Entertainment
Prices for tours in the Austrian capital start10 €. Approximately the same cost for bus tours around the city. Buy ticket for the Vienna Opera on a seat can be for 100-240 €. There are cheaper places - up to € 30, but they are located on the upper gallery, so it is quite inconvenient. But you can buy a budget option for standing tickets. The price of about € 2 to € 4, and although all have representation stand, so much easier and more convenient if you do not have enough money. Week at a ski resort will cost tourists at least 300 €, but this price does not include airfare and visa. For all together and even accommodation will have to pay 800 €.
Photo