Culture Austria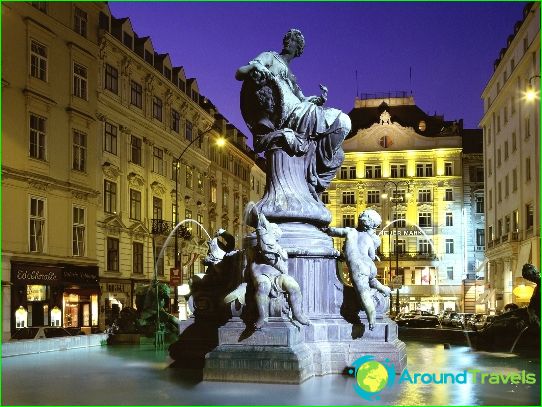 Austria was once part of the Holy RomanEmpire, but because of its cultural traditions are very similar to those of other European nations. On the Austrian culture is actively influenced neighborhood with France, Germany and Hungary, and today it is difficult to imagine the Austrian tradition or features of national development in isolation from the peoples of these countries.
music Capital
Austria's capital is famous among audiophiles as thecenter of musical life in Europe. Such fame has brought her famous Vienna opera - theater where dreams of visiting at least once in his life every fan of classical music. The theater employs over a thousand people, and its annual budget is 100 million euros.
In Salzburg, Austria, Mozart was born,whose name is associated the best musical traditions of Austrian culture. Vienna Philharmonic Orchestra performs his work on stage one of the best halls in the world, and the musicians are selected from the troupe of the famous Opera House. One of the main Austrian tradition - the annual concert on the eve of the New Year are listening on radio and television over a billion people.
Over a cup of coffee
One of the most famous "know-how in the Austrian"world considers Viennese coffee. Its creamy taste and rich aroma combined with a proprietary cake "Sacher" - part of Austrian culture in which guests gladly plunge the country. Numerous Viennese coffee house - a favorite place for recreation and meetings, and in one of them, according to legend, the founder of psychoanalysis Sigmund Freud created the basic principles of his famous theory.
Against the backdrop of the Alps
The great mountain range of the Old World, the Alps -also part of the culture of Austria. The country has developed ski tourism and sportsmen await hotels and mountain villages, where you can relax and enjoy the surrounding scenery.
Architecture Austria successfully entered intoexisting nature and ancient castles and cathedrals perfectly in harmony with the mountain peaks in the background. The most interesting architectural attractions are concentrated in Vienna, Salzburg and other cities of the country:
Minaritenkirhe Cathedral in the capital, erected at the beginning of the XIII century.
St. Stephen's Cathedral, which is the residence of the archbishop. It is known as one of the tallest churches in the world.
Belvedere Palace, built in the first half of the XVIII century, the now famous art gallery.
Benedictine Abbey on the cliff above the town of Melk.
Photo