Renting a car in Austria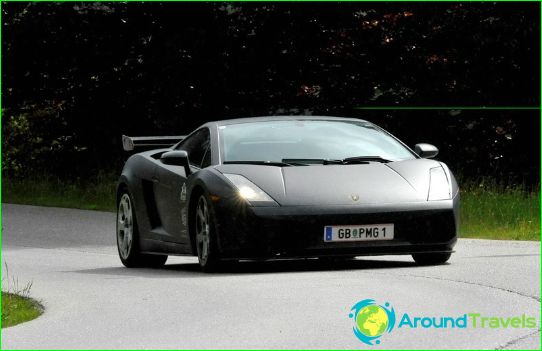 In order to rent a car in Austria, youyou may need a set of documents: an international driving license, and well, if they are issued a year ago and more. agencies often enough and conventional domestic rights, it is important that the name and surname was spelled in Latin letters. In large international companies to this issue are fundamental.
Terms of renting a car
At the same time the rolling companies have to provide datayour credit card. Sometimes you need data of two cards, for example, when renting high-class cars. The most interesting thing in this situation is that the classic debit card may not be appropriate. The driver must be over 21 years. When it comes to renting expensive cars, the age must be at least 25 years.
The cost of renting directly included:
Insurance;
Road taxes;
Unlimited mileage;
Airport taxes.
What about the collateral necessary to get to know each rolloffice separately. But it is required in any form at all times. But rent a car in Austria will help you not to be attached permanently to the same place.
Where to go in Austria
For many, Austria - is, above all, a greatrecreation at ski resorts. At the same time they come here lovers of classical music, because it is the land gave the world the great composers, the most famous of which Wolfgang Amadeus Mozart. Besides wonderful nature here: the magnificent lakes, mountain landscapes, green valleys and springs. And to see it all at once, you definitely need a car. Only it is necessary to bear in mind that in the country there are toll roads. But beyond that there are even more expensive, so-called panoramic road. These are the tracks from which you can observe the local beauty, stop taking pictures. Travel on it will be an exciting and memorable, but it will cost not so cheap.
Austria - a small country, and in the presence of the machineYou can not just drive around Vienna, but also to go to Salzburg and Baden, parks deserve special attention. But that near the Austrian capital has a small old town of Klosterneuburg, few foreigners know. Therefore, by visiting this place, you are surprised to learn that there more than 900 years the monks make wine. The local school of winemaking is considered one of the oldest in Europe.
Photo