Tourism in Austria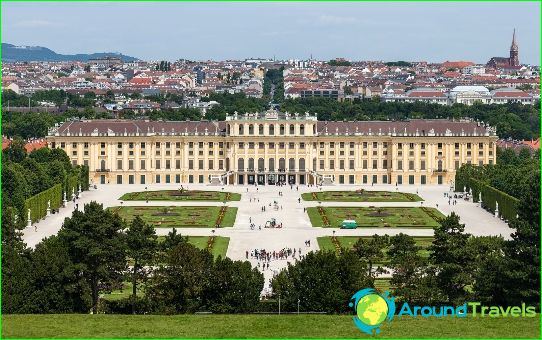 From the mouth of tourists against this country heard only compliments and words of admiration. They call Austria brilliant, unique, magnificent.
Tourism in Austria - one of the important items of income,so the local operators know how to please any guest country, who comes in search of elegant architecture, the famous Viennese waltzes or cakes, for recreation, rehabilitation treatment at health resorts or winter skiing.
Austria The Winter's Tale
No European country can not be compared withAustria for quality winter recreation. Numerous ski resorts, from November to April, only work on a tourist, I love the height, speed and extreme skiing.
Steep alpine slides hardly fitbeginners, it is better to look for a flat area. But athletes with experience to fans looking for virtually free floating, Austria - that is necessary, the track is flawless, everything is thought out to the smallest detail. Respectability resorts, attentiveness to the guests from different countries and equanimity to everyone - the main characteristics of the Austrian winter recreation.
Music Austria
It is clear that the country that gave the world of Mozart andStrauss could not in the tourism industry to do without the great musicians. Many of the travelers which is why and come to Austria. Their dream - to see the place where he was born and spent his childhood the great Wolfgang Amadeus Mozart, visit a museum devoted to him and his immortal creation, and of course, enjoy the magnificent performance of his music.
Excursion "Music Austria" can be brilliantly done in any city in the country, in Vienna with its famous "Vienna State Opera" and Salzburg, Graz, city festivals or Innsbruck.
Gift from Austria
Since many companies are working onthe tourism sector, in Austria you can purchase thousands of different souvenirs. Among the most popular gifts - bells, decorated with silk ribbons, miniature horses and bears.
Lovely ladies will be delighted by the well-known productscompany "Swarovski", sparkling crystal jewelry is difficult to distinguish from real diamonds. Women also will be interesting music boxes, figurines and the finest works from porcelain cups.
As a gift, you can choose your favorite mensouvenirs, which show the representatives of the royal family, as well as famous musicians. And, of course, can not do without the famous Viennese sweets, which will be a great gift for both children and parents, and colleagues.
Photo