Services in Austria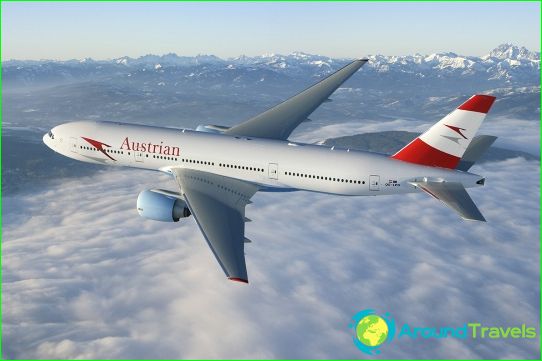 As in other European countries, transport in Austria developed very well.
The main modes of transport in Austria
Urban transport: his are trams and buses in some cities - trolley. And in Vienna offers - metro, buses, trams and commuter trains. Pay for public transport can be one-time, daily and travel tickets, valid for 3 days or more (in the night buses travel do not apply). In Austria, travelers have the opportunity to get a tourist card, allows you not only to free ride on any public transport, but also receive discounts at museums and guided tours. For example, in Vienna for the sale is subject to Vienna Card, and in Salzburg - Salzburg Card. Important: when planning your route should take into account that the buses, traveling on the same route, do not stop at all stops, and after 6 pm the buses can not go.
Railway transport: to get to the Austrian cities can be on high-speed (IC, EC), regional (R, E), suburban (S) and long-distance trains (OEC, D). If your goal - to save on travel, it is advisable to travel with a small group (3-5 people): you will be distributed 1 Plus tariff action Freizeit Ticket (each additional passenger buys a ticket with a 50% discount). Feed-in tariffs concern elderly people, and passengers traveling long distances. A provides 50% discount for children 6-15 years old (travel up to 6 years - free).
Air transport: due to internal flights, carried out by the airlines Austrian Airlines and Tyrolean Airways, you can reach, for example, from Innsbruck to Vienna.
Taxi
Call a taxi (there are no private taxis) can becall or go for it on special parking at airports, in city centers, train stations. Do not try to catch a taxi on the streets - no one stops. It is worth noting that at the end of the trip the driver is obliged to give you a check - otherwise it is necessary to call to complain to the control room.
Car rent
For the preparation of the lease you have toIDP will present and provide your credit card information (when renting a car will need some data from two cards). To avoid confusion, you should carefully review the terms of the lease - in most cases in a rented car can not be sent to the countries of Eastern Europe. If you break this condition, you can not only fine, but also arrested, accused of attempting to hijack.
Keep in mind that in order to travel on main routesand motorways, you must have ticket, confirming the payment of the tax - if you do not attach it to the windshield, you fined a large sum. In addition, it is impossible to use and carry radar detectors (provided for a system of fines).
Since the country has any means of transport, then as you move the Austria you will not have any difficulties.
Photo