Treatment in Austria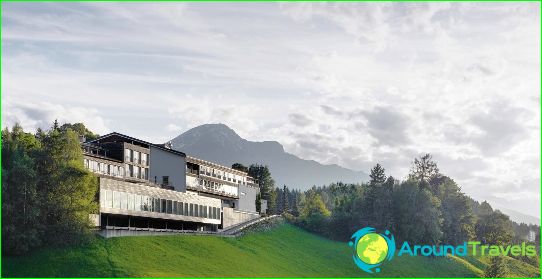 The Austrian health care has a highreputation not only in the Old World, but also in the world, because the system of training and the degree of equipment of the local clinics will give one hundred points ahead of many other hospitals in developed countries. On treatment in Austria more and more foreigners arrive, not achieved success in the fight against disease at home. A special demand is spa treatment, because the country is famous for its thermal springs, healing many ailments.
important rules
Doctors in Austria are trained,which lasts at least 10 years, and the country's clinics are accredited in key expert medical associations. They are equipped in accordance with European and international standards of medical quality, and treatment in Austria provides a patient the highest possible guarantee in each case.
How to help here?
Compulsory health insurance - the basis ofAustrian health care system. EU residents can also count on the compensation funds for treatment in Austria, if a single European insurance card. For Russian tourists having health insurance traveler - not just desirable, but mandatory circumstance, without which compensation for treatment in Austria in case of unforeseen situations will not be paid.
Methods and Achievements
The main areas of clinical treatmentAustria have developed historically and are familiar to fans of a good European medicine. Being a ski nation, Austria has significant experience in the field of sports medicine. In her clinic, you can receive rehabilitation after injuries, operations on the joints or ligaments. Not less successful doctor achieved in transplantation, and the country ranks third in the world in the number of successful liver transplants.
Resorts in Austria, where with the help of thermal water heals a wide range of ailments, well-known Russian traveler:
In Bad Ischl eliminate the plurality of dermatological problems and help strengthen blood vessels.
Baden - a mecca for patients with problems of the musculoskeletal system.
Treatment in Bad Loipersdorf shown in gynecological diseases and infertility.
Price issue
Treatment in Austria can not be considered available forall social groups of Russian travelers, and its thermal spas - one of the most expensive in the world. Despite this, information on delivery in Austria, or the passage of a rehabilitation course after spinal surgery are increasingly requesting on sites of local clinics.
Photo