Holidays in Austria in December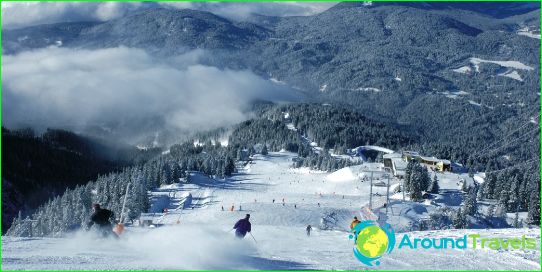 December - is not the best month for long walks, in spite of the softness of the Austrian winter. For this time of the year is characterized by northerly winds.
Ski areas are the coldest. The daytime temperature is -2-3C, but colder in the evening to -10C. The tourist should be ready to immaterial differences with these figures, because they depend on the altitude and the presence of the glacier nearby. Frequent snowfalls allow you to enjoy skiing.
Fans rich excursion programshould take into account the peculiarities of the weather in December to walk through Vienna, Salzburg, Innsbruck and Graz were comfortable. Approximately 8 - 10 days in a month may disappoint sediments represented by snow and rain. In Vienna, the day temperature may be + 3-4C, but colder at night to -2-4C. In Salzburg it will be cooler by about three degrees. Sunny days in December is not seen.
Holidays and festivals in Austria in December
December pleases tourists a rich culturalprogram. Holidays in Austria in December, gives a unique chance to visit the festive Christmas markets. If you are planning a trip to Vienna, visited the Maria Theresa Square. At this fair, you are sure to find beautiful products, representing in all its glory wonderful arts and crafts. You should also visit the fair at Belvedere Palace, Schönbrunn and Rathausplatz. You can buy glass products, Christmas decorations, candles and other souvenirs. You can try the roasted chestnuts, sausages, bratwurst, gingerbread cookies and Viennese apple strudel, drink mulled wine or punch.
Christmas markets are held all over Austriafrom mid-November to 24th - 26th December. It decided to celebrate Christmas in a narrow family circle, so the holiday not taken hold special events.
New Year's decided to celebrate in a big way. People can have fun on the square in front of City Hall, in the Prater park, relax in the cozy restaurants.
Would you like to spend a week - two in Austria? In this case, you have to visit the Christmas market, enjoy a stroll through the ancient streets at Christmas and, of course, to celebrate New Year, which is due to start in a special way and give hope for good luck in the coming year.
Photo holiday in Austria