Holidays in Austria in January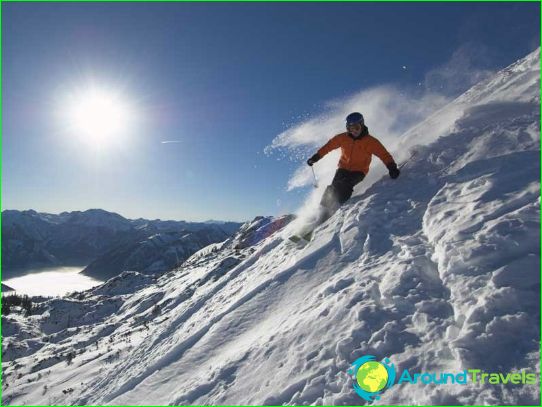 Austria in January, becomes the ideal place forski holiday. Snow guns are not used in this month, as the snow falls in sufficient quantities and at resorts holding subzero temperature, which ranges from -2C to -10C, depending on the height above sea level. With the rise for every 100 meters the temperature is lowered to 0,5C, so it is always cooler in the mountains. Weather largely depends on the direction of movement of air masses, the presence of nearby glacier. For this reason, in the Tyrol is usually colder than in the Salzburg. West wind pushed over the Alps, and it is they who bear the rain.
Weather in Vienna is fragile. Day can be from 0 to + 3C, but at night the temperature drops to -5C. Occasionally able to drop the temperature to -10 - -15C. Meteorologists reported that precipitation can keep an average of 9 - 10 days per month. In order to enjoy your holiday in Vienna, you should dress warmly as possible.
Holidays and festivals in Austria in January
Austria attracts tourists saturatedcultural events. Residents of the country's honor all the Catholic tradition and celebrate religious holidays. On January 6 falls holiday Three Kings, also known as Epiphany. This day is a weekend. The churches conducted mass, and people are satisfied with the evening gala dinner and spend time with their families. On the eve of Austria held a colorful presentation with the participation of the Magi.
Fans of classical music can attend theMozart Festival, which takes place in Salzburg. The festival lasts for a week. When planning a holiday in Austria in January, take the opportunity to visit the balls. Premieres at the Vienna State Opera and the balls attract tourists from around the world.
What balls should be noted?
Ball in the Vienna Philharmonic Society. During the opening of the Ball invited can listen to musicians who certainly will be pleased with beautiful music. Then you can enjoy the classic dancing.
Flower Ball is one of the most beautiful, because the Town Hall specially for this event are decorated with flowers.
Photo holiday in Austria