Baku Airport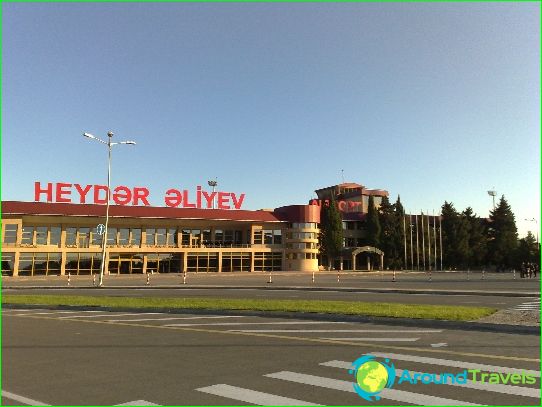 Airport in Baku is the third president of the nameHeydar Aliyev is one of the largest airports in the country. The airport is located 25 kilometers from Baku, in the direction of the south-eastern part of the city, has two terminals and has two fortified runways length of 4.0 kilometers and 3.2, fully meet the requirements of international standards. This enables the airline to serve more than forty airlines in the world. Among them are well-known Russian carriers - Aeroflot, Ural Airlines, UTair Aviation, air carriers of the CIS countries - Belavia, Air Astana, AeroSvit Airlines and European - Turkish Airlines, SkyTeam Alliance, Air France, and others. Airport passenger traffic of more than three million passengers a year. The favorable geographical position provides the company a large number of transit flights.
Tools and Services
Baku Airport has two terminals -international and domestic. Easy navigation allows passengers to flexibly move around the airport. The passengers are presented with an information service, luggage storage, medical center, pharmacy. For your comfort there is room of mother and child, children's playroom, cozy lounges, a café, a restaurant, areas for Vip-passengers, duty-free shops. It offers free Wi Fi. A hundred meters from the airport located Hotel Sheraton Baku Airport with suites.
In addition, the airline offers servicepersonalized service, namely: translation services, maintenance of the airport, greeting, farewell, and the so-called Fast Track (fast track service formalities).
Transport
From the airport in the capital of Azerbaijan great track stretches without a speed limit. Therefore, a distance of 25 km can be overcome very quickly by car.
Express shuttle leaves every 30 minutes from the airport, on the route №116. Start the movement from 06.00 am to 12.00 pm.
It offers passengers a taxi, which can be ordered from the service taxi service located in the terminal building, or by phone directly from the aircraft.
Photos Airport Baku