The cost of living in Azerbaijan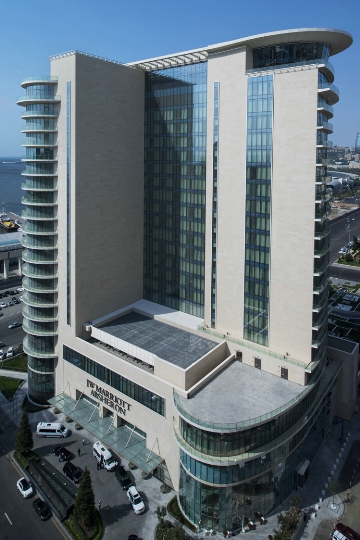 With regard to the country's difficult to say Asia isor even Europe. In architecture, culture much stronger Turkish and Persian influences. In memory of any tourist who visited the country, remain Zoroastrian temples, luxury carpets and the famous tea. The cost of living in Azerbaijan - another one of pleasant memories, because tourism is under development and are respectful to each guest.
Azerbaijan invites guests
A small country is rich offer of recreational opportunities. Among the main directions:
tourist routes with visiting cultural and natural sites of interest;
beach holiday on the coast of the Caspian Sea;
treatment of thermal waters and naftalan.
Depending on the route,direction, goals, relaxing in Azerbaijan tourists can enjoy the hotel, stay or stop at a modest tourist base.
Luxury hotel or modest hut
Certification of places for touristscontinues, the country already has hotels having from 2 * to 5 *. And while the process is not passed, the hotel has the right to draw stars on the front, while providing excellent accommodation and service at a high level.
Even today you can find in the capitalrepresentatives of hotel chains - Holiday Inn, Hilton, Radisson. Even the most modest room on sale for as low as $ 60., And it is better to book in advance. The same Holiday Inn 4 * offers double rooms for as low as $ 180. The five-star hotel "Four Seasons" room rate comes to $ 450., But accommodation and almost regal.
Budget Accommodation is possible in the guesthouses (cost about $ 30.), 3 * Hotels may offer rooms from $ 50 to $ 150 per day per person. Tourists on a budget prefer to rent rooms or apartments in the private sector. It is the most common form of outside capital.
Black gold
Azerbaijan is rich in oil, which is used notonly in industry. The highlight of the holiday resorts in many countries is becoming the treatment of oil derivatives, namely - naftalan. There is even a city with the same name, in which you can find a luxury hotel level 5 *, offering single rooms for a symbolic price of $ 84.
Photo