Azerbaijan Railways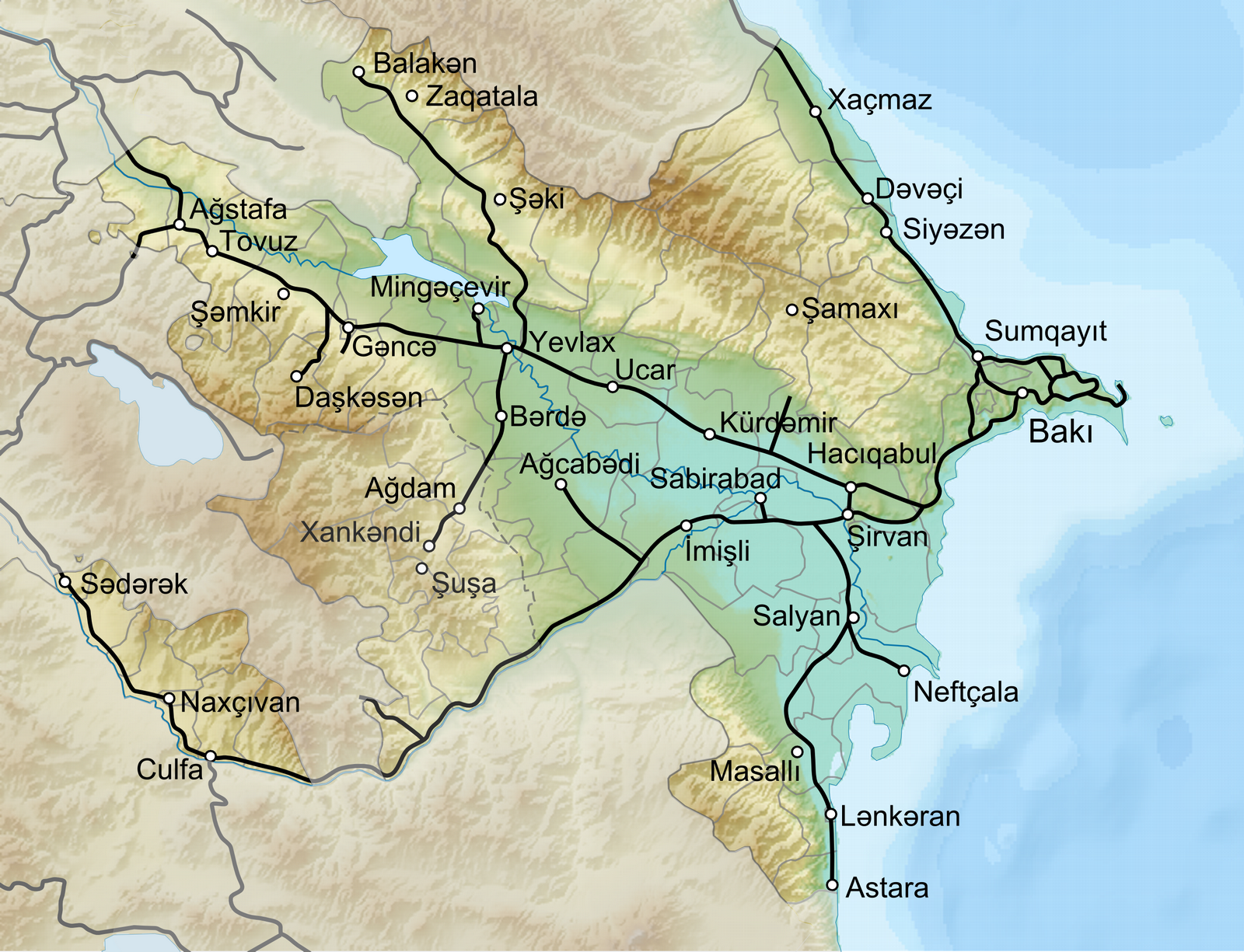 Azerbaijan Railways are the mainmode of transport for the transport of people and goods. The share of the railway system accounts for more than 25% of passenger traffic and 40% of turnover. F / d have a length of almost 2,200 km. The territory of Azerbaijan is a railway line from Russia to Iran.
National operator of the country's railways is CJSC "Azerbaijani Railways". This company was founded in 2009 on the basis of the State Railway of Azerbaijan.
Development w / d sphere
the country is the largest railroad bythe volume of freight and the longest in the South Caucasus. To date, approximately 1278 km of electrified tracks. Azerbaijan Railways are well-developed and extensive network. For all lines going passenger traffic. For Azerbaijan w / d system is very important transit. Domestic trains ply not only domestic routes, but also compositions of transporting loads. They are very important for transportation in Turkey, Iran and the Middle East.
Azerbaijani railway sector is in constant development. There are the main directions of modernization of railways:
transfer to alternating current, which will reduce energy costs and implement more powerful engines;
the use of high-speed service;
speed optimization, increasing the capacity of roads;
improving the quality of service.
Passenger trains
Azerbaijan occupies a small area,so the ground connection is developed better than air. Railroad by popularity inferior buses. However, you can reach by train from the capital to any major city in the country.
According to Azerbaijan trains run regularlyinternational importance. Passenger trains arriving from Georgia, Russia and other countries. Popular as international destinations such as Baku - Moscow, Baku - Astrakhan, Baku -. Makhachkala, etc. Local trains run in Sumgait, Ganja settlement Hovsan, etc. Of key importance is the construction of g / d of Baku area -.. Tbilisi - Kars , a length of 100 km. This project involves the construction of railway lines between Azerbaijan and Turkey.
Train timetables and fares can besee the official website of the Azerbaijani operator: railway.gov.az/index/az. Train tickets are cheap. Place in a sleeping car train on the route Baku - Ganja costs around $ 7. Buy tickets in advance is recommended, as the trains are often overcrowded. Tickets are on sale at the ticket office at the railway / train station.
Photo