Wines Azerbaijan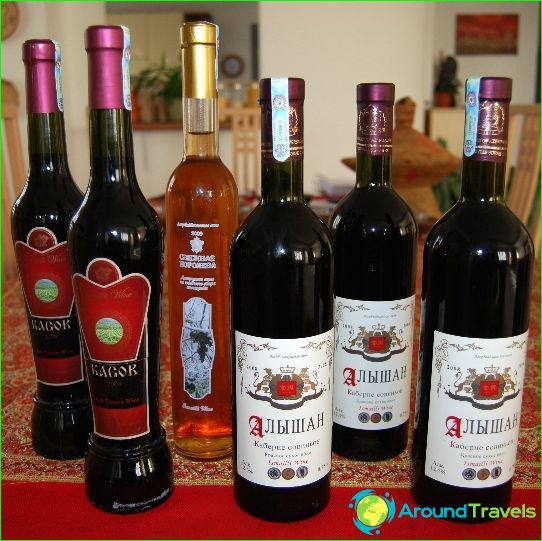 Wine Stories in Azerbaijan, as a minimum,seven thousand years. This is the conclusion archaeologists have found grape seeds during excavations Shomupete historical monument in the country. The ancient culture of wine in these lands is confirmed by the historical chronicles, and legends of the people. Over the centuries, the Azerbaijani wine were only thinner and more valuable, but because of their popularity among connoisseurs remains consistently high.
History and geography
Azerbaijani wine repeatedly subjectedseverely tested. The first blow came when the country spread Islam. The Muslim religion is not welcomed the production of wine and its consumption, but because those varieties that have been used in the manufacture of wine, were almost universally destroyed.
For the second time in the wine industry of Azerbaijanliterally it was felled by the roots during the anti-alcohol campaign in the 80-ies of the last century. Unique varieties of vines have died under the ax fighters with alcoholism, even after decades of wine country can not recover from the effects of those years.
The largest region, which produces wineAzerbaijan today - it is the valley of the Kura. Here grow the fruit varieties Tavkveri and Bayan of which make ordinary red and white wines, ports and Kagor wines. Dry white wines from varieties of Bayan fruit - simple and easy. Their bouquet - a softly fruity and berry notes. Tavkveri provides raw materials for the production of red table wine with a slight taste of tannin and harmonious aroma of raspberries and blackberries.
Where to go on a wine tour?
A trip to the wine tours to Azerbaijan - goodalternative to the traditional beach holiday or exploring the architectural sights. The most interesting from the point of view winemaking regions of Azerbaijan:
Shamakhi region of the country, where the main product -red table wines of Azerbaijan. They are characterized by special creaminess and intense color and oenologists are often compared them with the best French wines.
Kurdamir, amongst which wines the first place rightfully belongs to the sweet dessert "Carlo Beni". This brand is famous for its rich flavor and takes pride of place in the list of the best vintage wines.
Kirovabad area is famous for wines from fruits Saperavi and mattress. Far from yielding to the Georgian "Saperavi", Azerbaijani version features luxurious finish and aroma.
Photo