Vitebsk Airport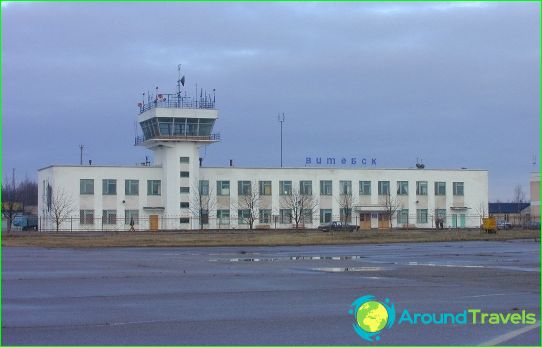 Branch of the State airline"Belaeronavigatsia" Airport Vitebsk produces domestic and international charter and scheduled flights serving "Slavic Bazaar" participants and visitors of the annual festival of the arts, as well as providing non-core services, such as customs, storage, transportation and storage of petroleum products and others.
The structure of the airport became an artificialrunway length of 2.6 kilometers, which allows to make maintenance narrow-body aircraft such as Boeing 757-200, Boeing 737-500 (-800), wide-body Airbus A310 and other aircraft take-off weight of up to 190 tons.
The main airline company Belavia company is committed in the summer passenger traffic on the route Vitebsk - Antalya, just for the season, there are 22 flights.
History
Start of the development of aviation in Vitebsk falls onthe beginning of the 30s of the last century, when it was put into operation the airport "South" with an artificial runway, which was originally used for military purposes. In the early 50s the airport received the status of a civil, and began to implement the first passenger. In the late 70s the airline has moved to a new place of dislocation, where is located today.
Tools and Services
In addition to the standard set of services providingflight safety, Vitebsk Airport offers additional services for business-class passengers, which offers increased comfort lounges, meeting room with the necessary office equipment, free Internet.
visual is provided on the airport territoryVoice traffic information of aircraft. Work information desk, post office, currency exchange, ticketing offices. For relaxation there is a waiting room, a cafe, a mother and child room with changing table. On the forecourt is equipped with parking for personal vehicles. Hour security Airport provides separation of the local police and security service of the airline.
Transport
From the airport to the city run regularly voyagebuses, the route of which passes through the central streets of the city. The frequency of buses - every 30 minutes. Also organized movement Gazelle minivan type, designed for 16 seats. In addition, our services offer the service of urban taxis.
Photos of Vitebsk Airport