Prices in Grodno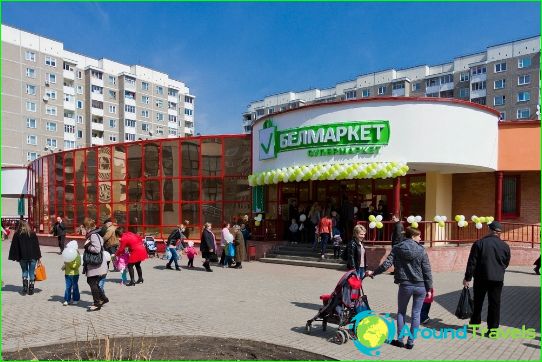 Grodno - largest city, which isthe administrative center of the Grodno region. It is located next to the river Neman, in the west of the region, on the border with Lithuania and Poland. Prices in Grodno are the same as in other cities of Belarus. If you wish to indulge in interesting walks in the beautiful city, go to Grodno. Its streets are full of original architectural sites. The city has a historical building, which is well preserved. In addition, Grodno - is the most important node railway and roads of the country.
What to visit in 1 day
If you travel in Grodno, then in one dayYou are able to inspect only the central part. Stroll through the streets of Krasnoarmeyskaya and Orzeszkowa that will lead you from the bus station to the railway / train station. Relax in Zhelibera park, enjoying the beautiful scenery. Popular place for tourists - the cafeteria, located on the Orzeszkowa and Sovetskaya streets. For lunch and dinner is perfect inn near New Castle, on the banks of the Neman River.
Where to stay in the tourist
In Grodno there are many mid-range hotels. The price for a standard room with private facilities of 80-500 thousand rubles. The city has only one hotel, offering luxury services. Room rate per night ranges from 1 to 3 million. Br. rubles.
What to buy, tourists
A trip to Grodno - a great opportunitybuy Belarusian souvenirs for loved ones. In this regard, urban markets are a real boon for visitors. Daily products put craftsmen and master. They offer original products from clay, wood, straw, canvas. In Grodno, every year a festival of folk crafts. At this time, the central part of the city and the name of the park turn into Zhiliber craftsmen town. There you can buy any souvenirs. Tourists are attracted by the objects with symbols of the city, as well as souvenirs with the image of the most famous places of Grodno. At the fair, there are souvenir dolls, plates, magnets, ceramics, clay bells and pots, embroidery, etc. Low prices in Grodno delight customers. It is much more expensive original works of genuine leather, exclusive gift sets and paintings.
Tourists, visiting the New Castle, oftenbuy the coats of arms of the city, books and magnets with the image of the monuments. In the old castle have a tent, which offers souvenirs from the art salon "Hata whale." All products are made by hand. In high demand are painted plates, whistles and figures in national costume.
Photo