Children's camp in Minsk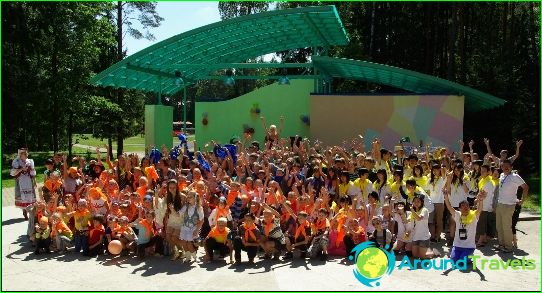 For children's rest have specific requirements. It should be interesting, informative, comfortable and safe. Children's camps in Minsk implement various recreation programs. To choose the best option voucher, you can contact the travel agency. Today, there are dozens of children's travel program. They are designed for children of different ages, from the smallest and ending with the teenagers. Making the right choice minute you turn your child into an exciting adventure vacation. Children rest in Minsk -. It's like language schools, theme, sports and recreation camps, survival school, etc. The usual summer camp, as a rule, has several buildings, where there is hot and cold water supply, sanitary facilities and other amenities. In the camps practiced occupancy of 3-4 children in one large room.
As organized leisure
Children's camp in Minsk are known for goodorganization of leisure. All institutions have a playground and sports fields, recreation rooms, library. The area of ​​each camp is well-maintained and guarded round the clock. When it comes to the health camp of sanatorium type, then it is placed on the basis of the medical center or clinic. The main purpose of such institutions - disease prevention and general health of children.
Types of children's camps and centers
In Minsk organized original designs -labor camps for children 12-17 years. Guys can work until lunch, and then it's time entertainment. If the camp concludes an agreement with any organization that needs to be seasonal work, the children receive a salary for work. Parents are very popular weekend camp. They do not differ from ordinary camps. They also have entertainment units and counselors. But children spend in this camp only on weekends. To tighten up during the holidays of any school subject, it is best to send a child to a training camp. Many children like to stay in sports camps Minsk. Some of these institutions are based on sections and sports schools. The purpose of their work - the general physical education and training for certain sports. Health camps are usually located in the picturesque corners of nature. For example, in a forest or lake. Rest and recuperation of children are under the supervision of health care workers around the clock. For children hold various fun activities, sports, discos and hiking.
Photos of children's camps in Minsk