Prices in Minsk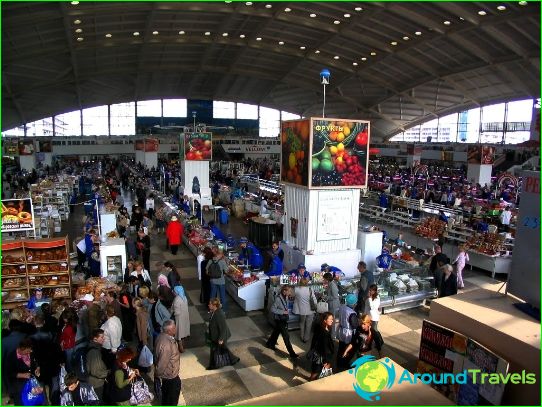 Minsk has always been famous for the abundance and quality of available products. Today, prices in Minsk differentiated and depend on factors such as the location of the store, the manufacturer, the supply volume, and so on. N.
Prices in Minsk stores
In the city there are places where you can buy expensivethings known brands, specialties and exclusive products. For buyers of economy class there, "Hippo" supermarkets, "Martin", "Crown", "Rublevskiy" and others. More budget option is the market. In each district there is a market in Minsk. The largest is considered Komarovsky market. A popular flea markets is Zhdanovichi. Locals prefer to buy food and clothes markets. The most affordable store network format - "Euroopt".
Highest price of the goods were"Crown" recorded in the supermarket. Clothes, shoes and accessories can be purchased at stores such as Central Department Store, GUM and "Belarus". In each area there are several small grocery stores that offer essential goods. If you are near a train station, at the Independence Square there is an underground shopping center "Capital". There you can buy fashionable clothes, shoes, souvenirs, gifts and so on. N. In the center of Minsk is no longer the major supermarkets.
How much food in Minsk (prices are in Belarusian rubles):
Bread - 8000 BYR,
dairy products and milk - from 8000 to 14000 BYR,
cheese varieties - 80000-120000 per 1 kg,
meat - at least 35,000 BYR.
Prices for housing in Minsk
Rents depends on the following factors:
distance from the subway,
area,
number of storeys,
number of rooms in the apartment,
presence repairs
furniture and household appliances.
Today, one-room apartment rented for real10000-18000 rubles. Monthly fee for one-bedroom apartment is about 22,000 rubles ($ 700). If you do not want to stay in Minsk, it offers city hotel. The cost of the hotel or the hotel depends on the class. The city has a variety of hotels, from luxury to budget.
Hotel service meets the highrequirements of the guests. If you prefer quiet, then look for cheap hotels in Minsk. Prices of rooms available there, and the service is at a high level. For those who are used to the full range of hotel services, there are luxury hotels. For example, a hotel complex "Victoria", combined with a business center. It offers superior rooms and luxury apartments.
Minsk, Belarus
Photo