The suburbs of Minsk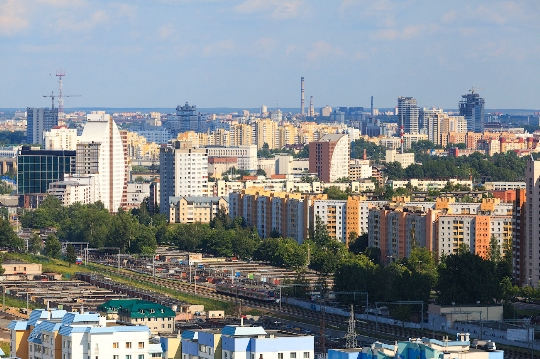 Belarusian capital - great forshort of visa-free travel from Russia. Clean and comfortable city looks quite European, and for guests there are all conditions for comfortable rest. Satellite towns and suburbs of Minsk can tell the curious traveler many interesting stories of old.
In honor of the prince's son
Zaslavl is conveniently located at the site of the confluence of the riverSvisloch in Zaslavskoye reservoir. Its history goes back to the X century, when Prince Vladimir of Kiev Svyatoslavovych built a city and named it after his son. Since Zaslavl has repeatedly been plundered and ruined, is always accompanied by civil wars, he turned into ashes in the fires, and during the Great Patriotic he had for three years to be occupied by the Nazis.
The main attractions of the suburb of Minskare concentrated in the historic center. Zaslavsky Castle served as the middle of XVI century to defend against the enemy, and even the Transfiguration Church on its territory had loopholes for guns. Today, visitors can see the castle of Zaslavl gates, the ramparts and the church. Church of the Nativity of the Virgin Mary on the list of the cultural values ​​of Belarus, and the life of the old Zaslaul best exposition tells ethnographic museum with a steam mill.
Active and sports
The main attraction of Logoisk - hisski and wellness center. This suburb of Minsk is located 32 km from the capital and four runs of various levels of difficulty - her main pride. Of course, the level is far from the slopes of the classic Alpine standards, but spend the day at this ski resort, while in Belarus it will be interesting and enjoyable.
Trails Maintained in perfectstate by retracks, and the system allows artificial osnezhneniya comfortable ride regardless of the vagaries of the weather. In the evening, illuminated slopes and practice your favorite activities here is very simple, even coming to the end of the working day.
You can stay here in comfort anda cheap hotel, and the necessary equipment rented. Besides skiing, guests of the complex can take a horse ride, compete in paintball, a game of tennis on a private court and celebrate any event in the restaurant.
As a cultural program in Logoisk you can walk through the ancient streets and in the park near the palace of the Tyszkiewicz, which, alas, has not been preserved.
Photo