Excursions in Minsk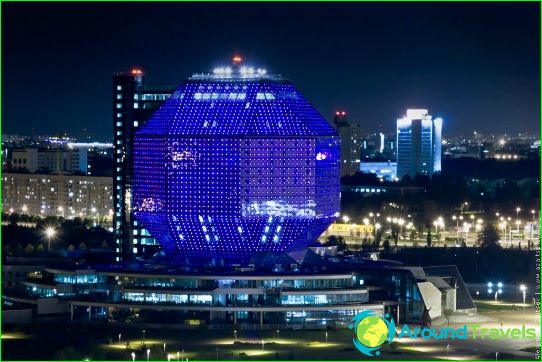 Excursions in Minsk carried out not only on theBelarus, but also in Russian, although the brotherly people of Russian language for all will become clear very quickly, it is worth only a few days to stay in the Republic of Belarus. Today is not a problem to find a Russian-speaking guides who tell an interesting and informative way about all the attractions of the Belarusian capital. Trusting the professionals of tourist business, who are passionate about their city and its history, you can not only explore the popular places of the city, but also its most secret corners.
If you want to travel now, thenYou make sense to book a tour in Minsk for the whole group at once. After all, it can do for each of you less. In addition, in a fun company to explore the capital will be much more interesting than alone. And if you find an experienced guide, a guide, it's you, of course, it helps to optimize the process of sightseeing.
What to see in the city?
In Minsk in the course of thematic tours. Some of them are devoted to memorable places connected with the Great Patriotic War. Others you to plunge into the Middle Ages, and you can explore the beautiful places. There are tours of the existing museums, the exhibition which is very diverse. This is easily seen by reading the list of attractions of the Belarusian capital and its environs.
Upper Town of Minsk;
Memorial complex "Khatyn";
Mir Castle;
Shults;
Gostiny Dvor Minsk;
Book Museum;
Museum of boulders;
Music Street;
The Bolshoi Theatre;
Dolphinarium;
Catholic church of the Annunciation of the Blessed Virgin Mary;
Bernardine.
And this is an incomplete list of what canoffer modern Minsk - a city that has more than nine hundred years standing at the junction of the Nemiga and Svisloch. And although he has repeatedly been subjected to devastating raids, still held out, and even after the Great Patriotic War was literally revived from the ashes. Nevertheless, in Minsk we were able to restore such attractions as the Upper Town, Rakovsky suburb Site of ancient castle and the Trinity Suburb.
New town
To find its niche in the history and constructionfifties of the last century, is only a step on Independence Avenue. This pyatnadtsatikilometrovaya megacity pipe decorated with cast-iron railings, balustrades and delightful flower gardens. The spirit of the era is maintained even small architectural forms, which are made in the form of benches, bins and lighting masts.
Minsk, Belarus
Photo tours in Minsk