Shopping in Minsk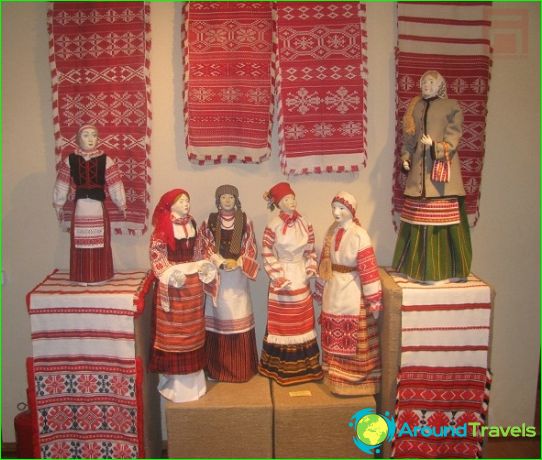 Minsk - the capital of Belarus, and simply beautifulthe town in which they live kind and helpful people. Very often you can hear that in Minsk there is nothing new, interesting and original shopping. But it is worth to bet, because in this city you can find a lot of interesting shops that attract both its low prices and quality of products offered. In the capital of Belarus is more than 1,000 clothing stores, shoes, accessories, jewelry, offering as its Belarusian goods, and the brand of foreign manufacturers.
In Minsk, you can find classicuniversal Soviet-type stores - TSUM and GUM, as well as flea and food markets, modern shopping centers of European style, hypermarkets and grocery chain. In short there is everything, so the question of what to buy in Minsk can be solved with ease.
What to bring from Minsk:
Clock. A perfect gift brought from the city, will watch, made famous Minsk watch plant "Luch", which is the largest CIS producer of hours. Watch the brand "Ray" with a minimum trading margin can be bought in the shop, working at the plant.
Clothing and footwear. There are several well-known brands represented by designer shops, for example, linen Milavitsa and by Serge, tights, stockings and socks Conte, shoes and Marko Belwest, a lot of the Belarusian knitwear store brands "Kupalinka" and "Ales" in Minsk. Products of these brands have a very good quality. We should also mention the largest producer of high-quality footwear for children and adults under the trademark "Marco". In addition to footwear, the company also produces this wonderful collection of bags and accessories.
Thematic Minsk souvenirs. Souvenir section has almost all the big department stores of the city. In addition, there are several specialized souvenir shops, one of which is located in the Trinity suburb. Visiting this shop, you can buy as a souvenir magnets with the Minsk-themed, interesting wooden spoons, pencils, pens, a variety of pottery and dolls in national costumes. Here you can find a real masterpiece, for example, the original handmade jewelry boxes.
Sweets. For the real sweet tooth will be the best gift of candy and chocolate Minsk factory "Spartak" and "Kommunarka".
Those who have full power and who does not "taken aback"specific instructions from relatives and friends, it is recommended to go for shopping in the central part of the city. All of the attractive facilities are almost on the same street. If you come to Minsk to spend their savings on a good-quality clothing and shoes, beautiful accessories, the capital of Belarus - what you need is. Here it is presented the entire range of products from all over the country.
Minsk, Belarus
Photos shopping in Minsk