Where to eat in Minsk?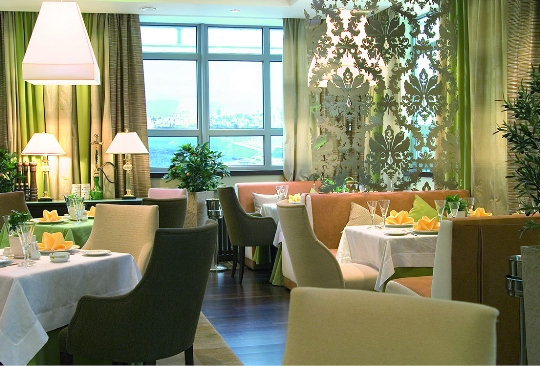 Planning a break in the capital of Belarus? Surely, you are thinking about where to eat in Minsk. It offers - a large number of cafes, restaurants, pizzerias and other catering establishments with a wide selection of delicious dishes. In local establishments, you can enjoy such Belarusian dishes like potato pancakes, dumplings, witches, potato casseroles, dracaena, cracklings.
Where to eat cheaply in Minsk?
Cheaply you can eat in fast food restaurants - encouraged by the fact that here you will be offered not only banal burgers and fries, but also dietary salads, Japanese dishes, delicious desserts.
Budget meal can be an inexpensive restaurant "Kamyanitsa" - then for "Meat pot from grandma Dunya" you give about $ 7.5, flour witches - $ 5, and hot snack "Charca and bacon" - $ 4.7.
Where in Minsk, eat delicious?
Restaurant "Orient Express": in this place you can taste the masterpieces of the author's chef in the form of Latin American and European dishes. As a nice bonus will perform reasonable prices and the availability of live music.
Restaurant-Pizzeria "L'Osteria": It serves not only pizza, but also dishes of European and Belarusian cuisine.
Cafe "Banana Café": serves European cuisine here is possible, as in the café and on the terrace (on the average meal costs about $ 10-20). This place is interesting by the fact that there is a hookah room, and arranged an interesting show and belly dancing on weekends.
Restaurant "Territory": lower level places for daily and morning meetings, and for a business meeting or a friendly dinner, you can climb to the upper level of the restaurant. In addition to the delicious and varied food, the restaurant offers its guests a secluded VIP-room.
"Moulin rouge": in the French show-restaurant you can enjoy dishes of Belarus, eastern, Mediterranean cuisine. In addition, here you will find live music, a rich entertainment program, including cabaret shows.
Falcone: this Italian restaurant will bring to mind the true gourmet - then they will be able to taste the Chilean sea bass with blackberry and radicchio, braised in wine or yellowtail fillet with young fennel and radish cream.
Gastronomic tours in Minsk
A culinary journey through the capital of BelarusIt includes visits to authentic restaurants with tasting of national dishes, visiting master classes in cooking school studio, located in the city center.
Minsk will give you a wide variety ofestablishments catering to every taste and budget, where you can be alone with your loved one or celebrate a special occasion in a big company of relatives or friends.
Photo