Brest Airport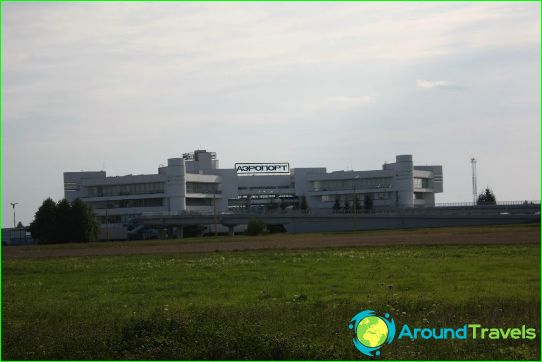 International Airport in Brest located in 12kilometers from the eponymous town center towards the eastern part. The Aerodrome class is armed with a runway length of 2.6 km with a carrier PCN-24RBXT coating. This enables the airline to accept all types of aircraft take-off weight of 400 tonnes.
The main airport operator - GP"Belaeronavigatsia" Brest branch, the main carrier - airline Belavia. Every day from the airport to Brest flights depart to Minsk, Kaliningrad, Moscow, Burgas, Antalya, Berlin, Paris and other cities in the world. The capacity of the air port is more than 400 passengers per hour.
History
Brest Airport was founded in 1976 andOnly ten years later, I started operating the airport complex enterprise. During the existence of the Soviet Union from the airport were laid airways in 15 cities of the Soviet Union, including Moscow, Kiev, Chisinau, Mineralnye Vody, Minsk, Mogilev. Flights were carried out on the aircraft Tu-134, Yak-40, AN-24, AN-2. Only in 1985, the airport handled more than 100 million passengers and has processed more than 700 m. Of cargo and mail. A aircraft for agricultural purposes was treated almost 700 thousand land.
Tools and Services
Brest Airport has a standard setservices for the safety and comfort of passengers staying in its territory. It provides a visual and voice information on aircraft movement, help desk work and ticketing offices. The airport has a post office, ATM machines, luggage room, medical center.
Passengers with disabilities organized a meeting and support paramedic.
For passengers traveling in business class, provided superior room and a meeting room with office equipment and internet access.
The airport provides car parking, round the clock security is provided by the airport.
Transport
From airport parking in the city of Brest establishedregular movement of buses and vans, designed for 16 seats. You can also use a city taxi services, which can be ordered on the phone while on board an aircraft.
Photos Brest Airport