What to do in Brest?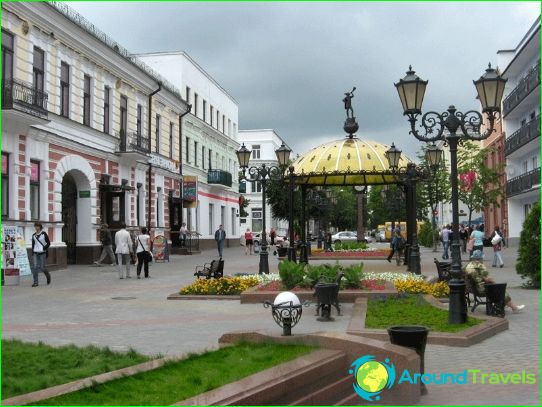 Brest is famous for its beautiful nature, rich history, welcoming locals.
What to do in Brest?
See important monument of World War II - the Brest Fortress;
Admire the beautiful and oldest church of the Brest region - the temple of the Holy Cross;
Go on a tour of the archaeological museum "Berestye";
To visit the Museum of railway equipment;
Go for a walk on the Soviet street (here you will come across houses built at the beginning of the last century, the church of St. Nicholas, shops, cafes, hairdressers, pharmacies).
Things to do in Brest?
Introduction to Brest should begin with the Oldthe city where there is a memorial complex, the famous Brest Fortress, St. Nicholas Church. Be sure to look at the cathedrals and churches of Brest - pay attention to the Mykolayiv Brotherly Church St. Simeon and the Holy Resurrection Cathedral.
View of the old icons, paintings by Aivazovsky, jewelry and other interesting items, visit the Museum of the saved values.
On the walk, you can go to the street FominOld Lantern Square. Here you will not only see more than 17 different types of lamps, but also be able to listen to music 1930-1960-ies (Ruslanova, Bernes and other voices of our past), which is broadcast from the loudspeakers of the prewar daily from 17:00 to 20:00.
The perfect place to relax - park and CultureMay Day holiday: a landscaped park will give you a cozy cafes, playgrounds and attractions (Ferris Wheel, children's train, race track, water attractions). As the park stretches along the banks of a small river, here you can walk along the decorative bridges by hand with a loved one.
Lovers walk along the boutiques and shops isgo to Central Department Store and the shopping center "Europa". For souvenirs in the traditional style, you can go to the store "Slavyanka", well, and for the Belarusian knitwear is imperative to go to the market, "Old Town" (here is done as wholesale and retail trade).
For a lively night life must include in its evening program visit the bar "Matrix Bar", a restaurant-nightclub "Palazzo", night club "K2".
Arriving in Brest, you'll be able to breathe cleanair (the city's many parks and green alleys), to visit areas of the city that you naveyut various memories (Brest keeps the spirit of the socialist past), try the high-quality and high-end beverages (Brest is famous for its production of distillery).
Photos you can go in Brest