Tours to Brest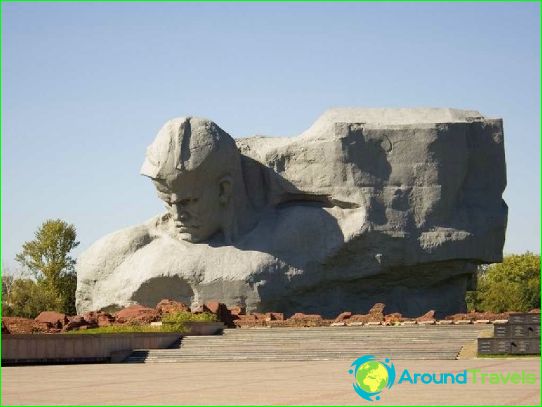 Hero City Brest is known to anyone who has studiedhistory of the Great Patriotic War. His heroic deed in the first weeks after initiation ever introduced Brest lists the most manly cities, opposing the conquerors of all time. Today tours in Brest - a tribute to the heroism of their grandfathers, obscure the bright future of mankind and will not allow fascism to win in that distant war.
History and geography
Brest is located in the south-west in Belarusvery close to the border with Poland. Mukhavets River flows here in the Western Bug. Its history begins in the early eleventh century, when the city is mentioned in the chronicles. The name comes from the word "bark" and "Tale of Bygone Years" Brest appears in connection with the struggle of the prince of Kiev Svyatopolk with his brother Yaroslav the Wise.
The famous fortress was built here after thethe end of the War of 1812. It was then the Russian military began to build fortifications on the western borders of the system, and in the spring of 1842 took place the opening ceremony of the fortress. That she was to play such an important role in the defense of the borders of the summer of 1941. Instead of a few hours, which removes the Nazi command to master the city, the Germans are stuck here for a week, and some pockets of resistance to the invaders existed for almost a month.
Briefly about the importance
Moderate continental climate producesfairly mild weather in the city in the winter and summer. In July, the temperature may reach 30 degrees, but usually show a thermometer 24. Winter is warm, but snow and temperature indicators held in January on average at around -5.
Brest is an important railway junctionBelarus. Every day, on his station dozens of trains arriving from different European countries. Brest International Airport receives flights from many cities, but the direct flights to the capital of Russia yet. Participants tours in Brest can take a flight to Minsk with the subsequent transfer to a bus or train.
Getting around the city is best on a trolley or bus, although a taxi in Brest is rather low form of public transport.
One of the most interesting in the city isArchaeological Museum "Berestye", whose main exhibits - uncovered in the land of the remains of the ancient fortress of Brest. Around recreated excavation ethnographic exhibition on the life of the Slavic tribes that inhabited this land in ancient times.
Photo