Transport in Brest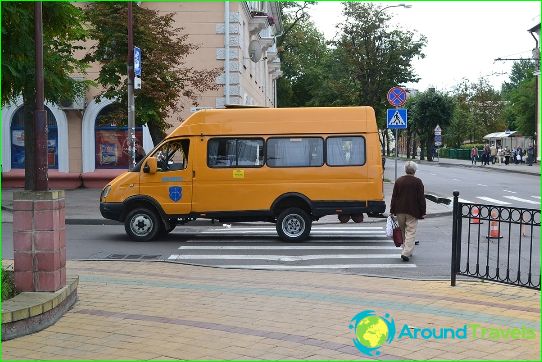 Ancient and beautiful Belarusian city cozylocated at the confluence of the Bug and Mukhavets, on the border with Poland. Brest has long been the title of the Hero City, as its advocates were able to contain the pressure for a long time the German invaders at the beginning of the Great Patriotic War.
The main attraction of this beautiful andfamous for its history of the place - Brest Fortress. And lead to Rome, there is almost all routes associated with the heroic bastions in the world all roads. Transport in Brest is built in such a way that it was possible a direct connection here from any part of the city.
For all tastes
Brest - a small regional center, but the systemvehicles plying on the city streets and the surrounding area, is presented in full: buses; trolleybuses (a relatively new form of transport for the city); Taxi; taxis.
Navigate the city is quite simple,guidebooks and maps in abundance, the locals are distinguished hospitality and welcoming and always ready to help. It so happened that Brest is located at the crossroads, there is always a lot of guests from various countries, primarily from Poland.
Bus ride
This type of transport is one of the mostpopular, its distinctive features - a sufficiently high speed, regularity of movement, and most importantly, low price of the ticket. Buy tickets or vouchers can be disposable in kiosks or from the driver, but when you buy in the cabin the cost is higher and sometimes tickets may not be available. On some routes operate conductors, so the tickets are purchased on the spot.
Some large grocery stores have brought toline their buses, fares are free. This is done for the convenience of customers, but often ordinary Brest residents, and guests enjoy such transport without entry into the store.
taxi
This type of private vehicles Regionalthe center is the main competitor of the public buses and trolley buses. The speed of these small cars is much higher, as well as maneuverability. The fare is greater than about twice, but it does not stop the residents of Brest, as well as tourists.
Choosing a taxi, people save time andget comfortable ride (fare is permitted in most cars just sitting). With the help of these machines, you can quickly get to the main attractions - the Brest Fortress.
The second popular with visitors to the city routeI laid in the Bialowieza Forest, where children and adults come to meet with the king of the Belarusian forests - bison. In winter, the kids in the forest waits for Santa Claus and his helpers.
Photo