Gomel Airport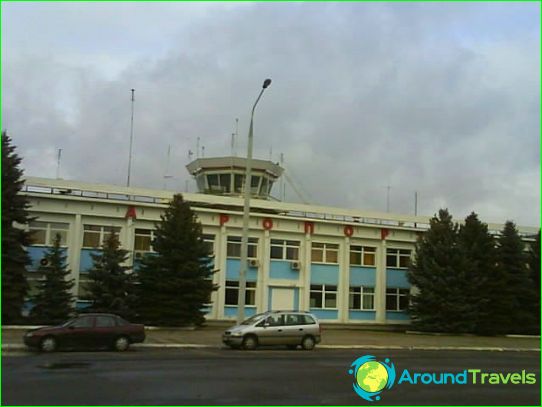 Gomel Airport - the only regionalairline operating around the clock, is located 11 kilometers from the center of the same name. Runway air harbor stretching 2.6 kilometers reinforced asphalt concrete and is capable of receiving all types of aircraft take-off weight of 400 tonnes.
Currently Gomel airport afterlong break in experiencing its dawn. Only in 2013, the company has served more than 45 thousand passengers. The main carrier of the airport was the company Belavia, carrying out charter flights to popular tourist countries, as well as regular flights within the country.
History
Passenger airline Gomelbegan in the mid 50-ies of the last century. Then from Gomel to make regular flights to Moscow, Minsk, Kaliningrad, Kiev, Odessa and other cities of the Soviet Union.
In 1968, the airport received in Gomel new locationdislocation on the outskirts of the city, at the same time it was built a new terminal building and laid artificial runway. Air jetty began to take on maintenance of current at the time the aircraft Tu-134, Tu-154, Yak-40.
Since 1993, the airline received an international status, customs and sanitary items have been organized, as well as the service, in accordance with international standards.
Before the ice hockey, which is the beginning of the World Cupheld in Minsk in 2014, the airport conducted a large-scale reconstruction. Significantly changed the arrivals area, where the passport control can now take place at the same time five streams. For the disabled provided with a separate passage to all amenities.
Today the airport in Gomel - developing a modern airline that meets international standards, continually expanding route network.
Tools and Services
Gomel Airport offers a standard setService for the safe maintenance and comfortable stay of passengers in its territory. There are comfortable lounges, a medical center, mother and child room with a seating area and a changing table.
Passengers with reduced mobilityopportunities is given a separate service. On the territory of the terminal with free Wi Fi. On the forecourt provides parking of personal cars.
Transport
The nearest bus stop is 3 km from the airport. Therefore, arriving and departing passengers prefer to use city taxi services.
Photos Gomel Airport