Districts Gomel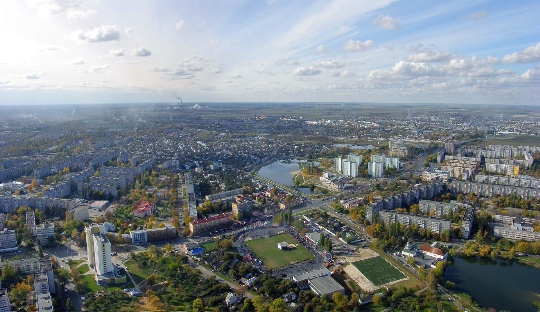 Gomel is located on the banks of the Sozh River and is the center of the Gomel region, and the same area. A glance at the map, you will see that the areas represented in Gomel 4 administrative units.
Names and descriptions of Gomel regions
Central District: offers city walk along Lenin Avenue on the Soviet and street Mazurova, visit the circus, puppet theater (puppet shows shown on the Belarusian and Russian languages ​​at a certain time from the clock on the facade of the building "translates" the music from the children's cartoon), Gomel Drama Theatre ( every 3 years there are organized "Slavonic theatrical meetings"), lodge Count Rumyantsev (visitors will see the dining room, living room, furnishings and household items of the 19th century, paintings, rare mirror watch collection), family entertainment center "Wonder island" ( a 5D cinema, a shooting gallery, "Salvation is of the dinosaurs", where for the accuracy issue prizes, area with slot machines, "treasure Island", a maze of "wild jungle" bar "galley"), inspect the monument to Dzerzhinsky, Lenin, Marx, Kirov and the main attraction of the city - Gomel palace and park ensemble (composed of parkland, on which you can stroll and admire the ginkgo biloba, black pine and other plants; Cathedral of Saints Peter and Paul; Palace of Rumyantsev and Paskevich; winter garden with observation tower, from where you can make beautiful photo).
Soviet area: interesting leisure Lubensk its lake (guests will rest on the equipped beach, jet skiing or motorboat, placement on the shore for a picnic), monuments Khmelnitsky, Shevchenko Ostrovsky.
Railroad area: in this area you can visit the House of Culture "Gomselmash", one of the four city swimming pool, work out in one of the many playgrounds.
Navabelitski district: is of interest to travelers as a 5 infantry tirami, 2 swimming pools, a supermarket, "Chernigov" St. Alexander Nevski church, the House of Culture "Gomeldrev", cinema "Mir", a local recreation area "Ponds" (there is a playground, a fountain, lake , a place for couples).
Resting in Gomel, you can not miss the chancea tour of the walking trail on the river Sozh at 1- or 2-deck ship (push off as occupancy during the day) - 40-minute walk will start from the pier at Kiev descent.
Where to stay tourists
The best location for visitorsis the Central District, which consequently affects the price. Gomel no hostels, but the night in budget hotel hardly ruin travelers: from inexpensive option is to pay attention to the hotel "Gomel" and "Circus", from the mid-priced hotels - in the "SOG" and a little more expensive cost accommodation in the hotel " Tourist". If we talk about the most expensive hotel of the city, it is necessary to mention the "Castle" park hotel.
Pictures of Gomel regions