Excursions in Gomel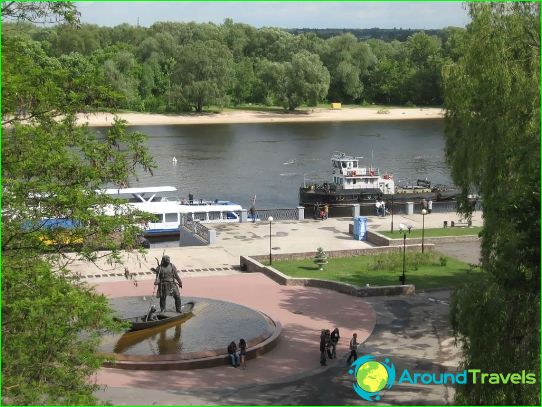 Gomel is one of the oldest citiesBelarus. The first mention of him in the chronicles dated 1142 year, it was called then "Gomiy". City more than 400 years was part of the Grand Duchy of Lithuania, and in 1772 became a member of the Russian State. Catherine II gave the city of General Field Marshal PA Rumyantsev Transdanubia for a lot of services to the Fatherland. On the right bank of the river Sozh on his order was founded a magnificent palace, he is still the main attraction of the city. Excursions in Gomel is very interesting and informative.
Excursion to the Rumyantsev mansion
Any tour in Gomel includesvisiting the famous Rumyantsev estates. Manor and the palace in 1834 was acquired by Prince IF Paskevich. The composition of the palace remained virtually unchanged to this day. Located within the park architectural complex includes the Cathedral of St. Peter and Paul's Chapel-tomb of the princes Paskevich, and on one of the city's oldest streets, close to the park, is located summer house PA Rumyantsev.
Prince Paskevich distinguished himself in that close tohis estate he planted trees of rare species. He grew a remarkable unique park, on which paths you can walk in our days. Trails in the park will lead to the monument to the victims of World War II, its opening took place half a century ago, but today it is possible to see the foot of the huge number of flowers.
Tour "Culture and folklore"
The program introduces a unique culture in the region,art and traditions of the inhabitants of Gomel. The tour includes a visit to the Vetka Museum of Folk Art. It is located on the Red Square, in a mansion built in the 19th century. The museum exposition contains more than 5,000 unique, rare exhibits describing the life and culture of the people, crafts and traditional arts. This carving, Neglyubskie towels, icon painting, beadwork, old printed books.
Today Gomel - the second largestpopulated city of Belarus. It is a major cultural and industrial center, with developed food processing, industrial, woodworking and light industry.
Charm Gomel will leave a trace in the soul of every tourist. Excursions in Gomel will help to learn more about this beautiful and unique city and become familiar with its many attractions.
Photo excursions in Gomel